Following an exposure on Nana Serwaa Bruwaa II The Queen Mother of Akrokerri in the Obuasi Enclave of the Ashanti region is deeply involved in Galamsey by selling lands to Chinese illegal miners by journalist Kingsford Boakye aka Pieroo Wan, the Queen Mother shamefully run to court to press charges against Pieroo Wan.
Recall A couple of months back, Pieroo Wan lifted the lid on nefarious activities of a supposed Queen Mother of Akrokerri in the Ashanti Region and her gangsters are deeply involved in Galamsey.
The story has to do with how the Queen mother has sold all lands in the Akrokerri area to Chinese nationals to destroy the vegetation in search of Gold.
Whoever critique her dealings technically becomes her enemy and her paid actors.
When the issue of the very land she gave out to Galamsey operators went to court, and the Chinese nationals arrested, they connived to make the case a "Foolish" case while dozen of acres of land got massively destroyed by the Chinese.
For simply doing his job as a journalist and reporting the Rots at Akrokerri area, Kingsford Boakye aka Piero Wan has rather become an enemy of Obaahema Serwaa Bruwaa II.
A court summons in our possession shows the Galamsey Queen mother claiming Pieroo Wan has defamed her.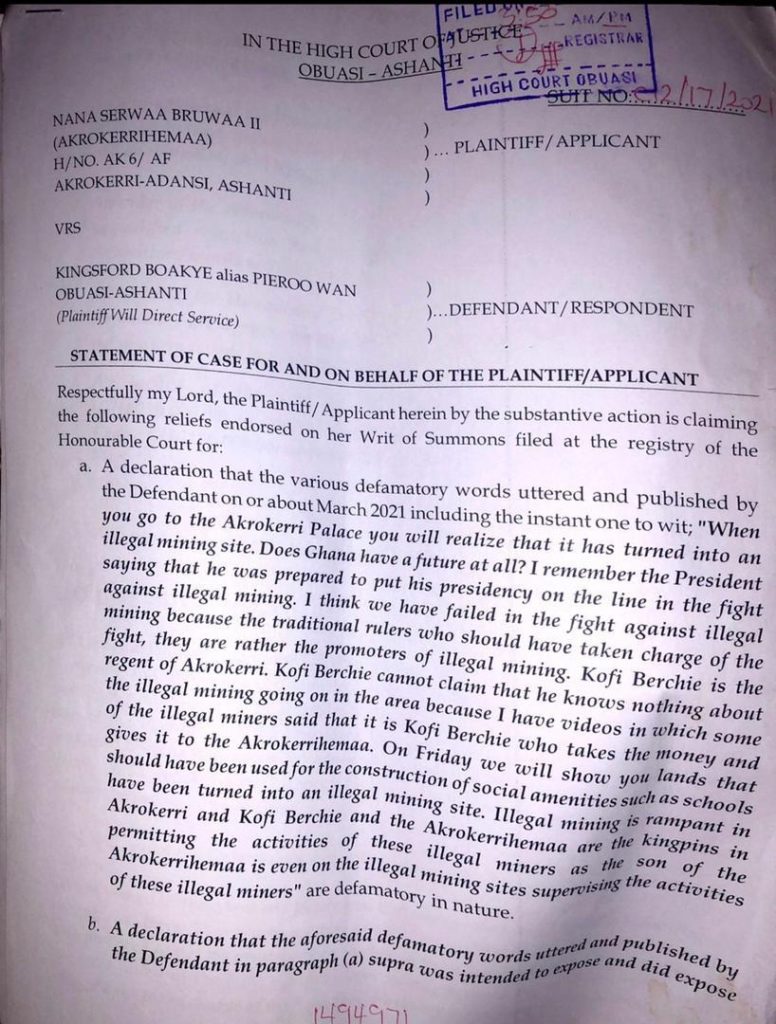 This is just one of those attempt employed by people like her to gag people for exposing their corrupt practices as traditional leader.
The Queen Mother is doing this together with the MCE for the area Adansi Bonah to intimate their critics..
The big Answered question is What happened to the Cvhine Galamsey operatives on the land they sold out when they were arrested?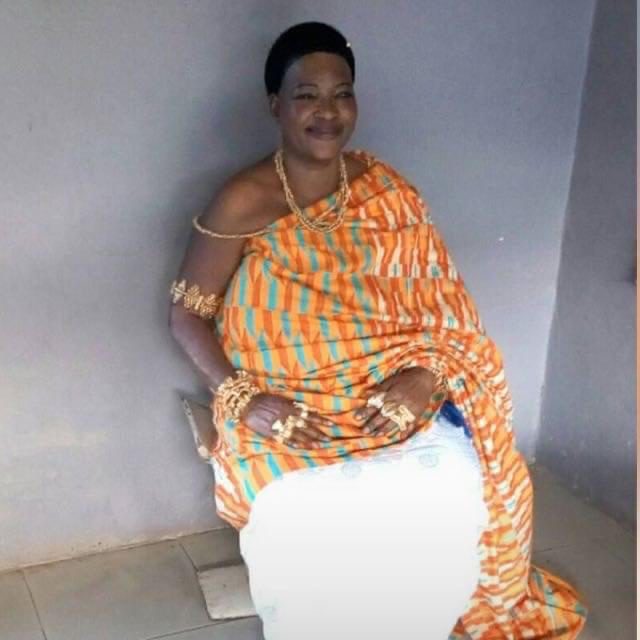 Watch the latest edition of WADR below.