To begin with, Loud Silence Media supports FAIR and TRANSPARENT trial of all corrupt officials but while doing that, persons accused of corruption or any other form of crime must be given fair trial and not a form of unfair trial just to satisfy some vindictive political egos.
Just as Kevin Taylor, lead host of With All Due Respect has exposed the malicious plot by persons in Government and Ghana's Supreme Court to jail former Cocoa Board CEO Dr. Stephen Opuni and Seidu Agongo at all cost even when there are no evidence against them, Loud Silence Media Investigators has kept a close eye on Justice Honyenuga the Judge in charge of the case and his mistress who is widely known as Angela.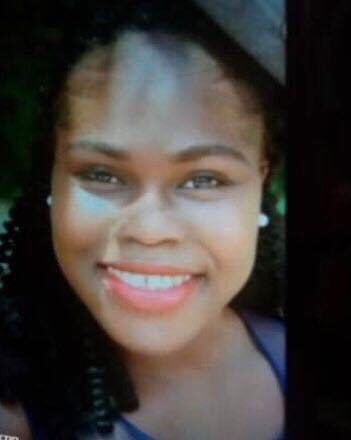 Just as Kevin Taylor exposed  the secret Meeting between Godfred Dame and Jones Dotse the Presiding Judge who sat on the review of Opuni's trial against whether or not Justice Honyenuga should continue as judge on the case after implicating himself dozens of time, there's a new development on who actually is the link between Honyenuga and his masters in Government bent on making sure they use him for an illegality.
Note that, even before the panel had their decision made public on the matter, Loud Silence Media led by Kevin Taylor broke the news on how the decision pattern of the 7 member panel will go and it went same way as we revealed on Loud Silence Tv.
Kevin Taylor and the Ghost team of Loud Silence Media have details of the very Hotel Honyenuga and Angela do secretly meet at all in connection to the Opuni and Seidu Agongo Trial.
We have details of the room number they spend time in and how long and how often they meet to decide the fate of someone standing trial outside the court room.
As we have rightly exposed in our previous live broadcast on Loud Silence Tv, the seat of Government in connection with the Chief Justice Anin Yeboah has given two cars to Honyenuga as an appreciation of the "dirty" job he has done so far on the matter.
One is an SUV, the other is a saloon car all in appreciation in making sure he does their dirty job. We have details of the cars which will be made public soon.
Our next line of expose will focus on Honyenuga's girlfriend Angela, and how she is serving as an intermediary between Honyenuga, the Attorney General Godfred Dame and the Supreme Court in making sure Stephen Opuni is thrown in jail.
Even though Honyenuga himself in private conversation has said he wished to have excused himself as the Presiding judge on the Opuni Trial, Angela has maintained that, they are far advanced in executing what they were contracted for and he(Honyenuga) backing down will mean he will lose all the freebies the President of Ghana Akufo Addo, his Attorney General Godfred Dame and Chief Justice Anin Yeboah has promised to give him after he jails Opuni and Agongo at all cost without following due process.
This case is just a repetition of how legal Luminary Tsatus Tsikata was forcefully thrown in jail by John Kufuor in 2008 to satisfy their political and tribal ego.
More details coming up in the coming days on Loud Silence Tv.