John Mahama has emerged as the favourite choice to lead the NDC as its flag bearer in the election 2024.
The 2024 election remains an important election for the NDC having lost 2016 and after being cheated in 2020 respectively, the party is determined to win 2024 against all machinations from the NPP government and its appointed Electoral Commissioners.
So far, Dr.Kwabena Duffuor a one time Finance minister and a Governor of the Bank Of Ghana all under NDC regime seem to also lacing his boots to contest to lead the party in 2024.
John Mahama even though he is yet to make an official statement on his decision to contest again seem to be the obvious choice.
It was on this ground Loud Silence Media put out a poll to its followers asking between John Mahama and Dr Kwabena Duffuor, who ideally should lead the NDC.
After a week of running the poll, the poll officially came to an end yesterday Friday 6th May 2022.
In all 5229 followers from all across Ghana and other parts of the world took part in the online poll.
John Mahama pulled 5031 votes against Dr.Duffuor 198
In percentage terms, John Mahama had 96% while Dr.Duffuor got little over 3%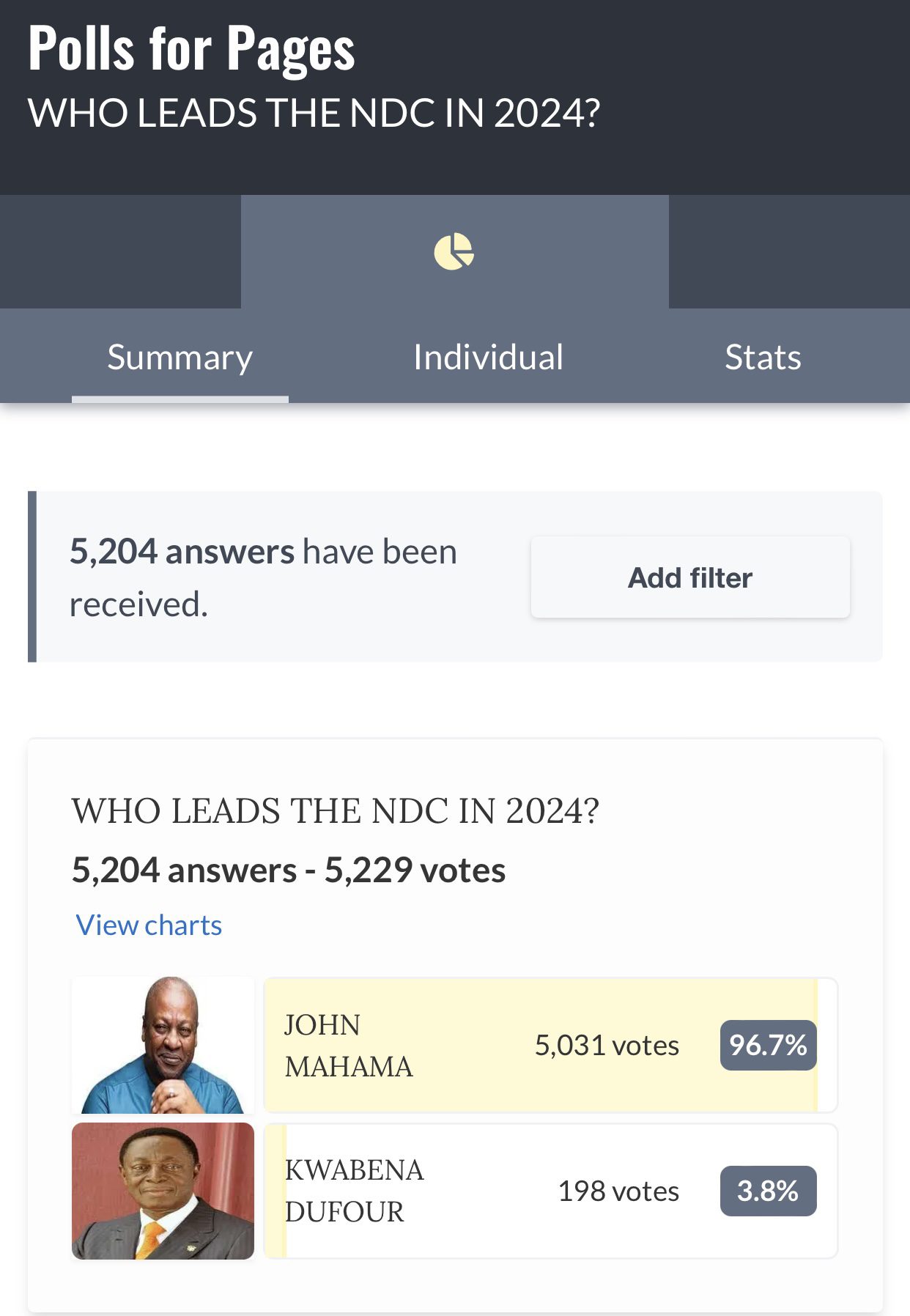 Knowing how diverse our platform is, we bleibe strong this polls represent what the NDC base is asking for.
Even though the NPP are yet to settle on who lead them into 2024, the above polls gives an indication that an overwhelming majority of people who intend voting for the NDC want John Mahama to lead the party to a possible and highly likely victory in election 2024.