GhanaWeb remains one of the pioneers when it comes to running a news website in Ghana.
The portal which was established some 22 years ago. Ideally, one would expect GhanaWeb become the standard in factual information and News in Ghana and not a medium of spreading fake news just to please the ego of those in Power.
However, the platform over the years has refused to grow to become a credible news source as they are known for peddling lies and updating falsehood as clickbait to make revenue from Google Adsense or other ads.
They don't probe to know the facts and thus present it to their readers and followers, they are always on the lines to do biddings for those in power for breadcrumbs and love giving fake news.
As a news portal with over 2 decades of experience in making news, one would have thought that when Vice President Bawumia and his gang of liars came to town with the misleading news that Ghana Card is now an E-Passport, a portal like GanaWeb will at least do an independent check to verify if these ridiculous claims from the camp of Bawumia are true or just one of his many lies, instead GhanaWeb jumped on the bandwagon to help spread fake news.
Evidence of they updating a news item they never verified independently are captured below.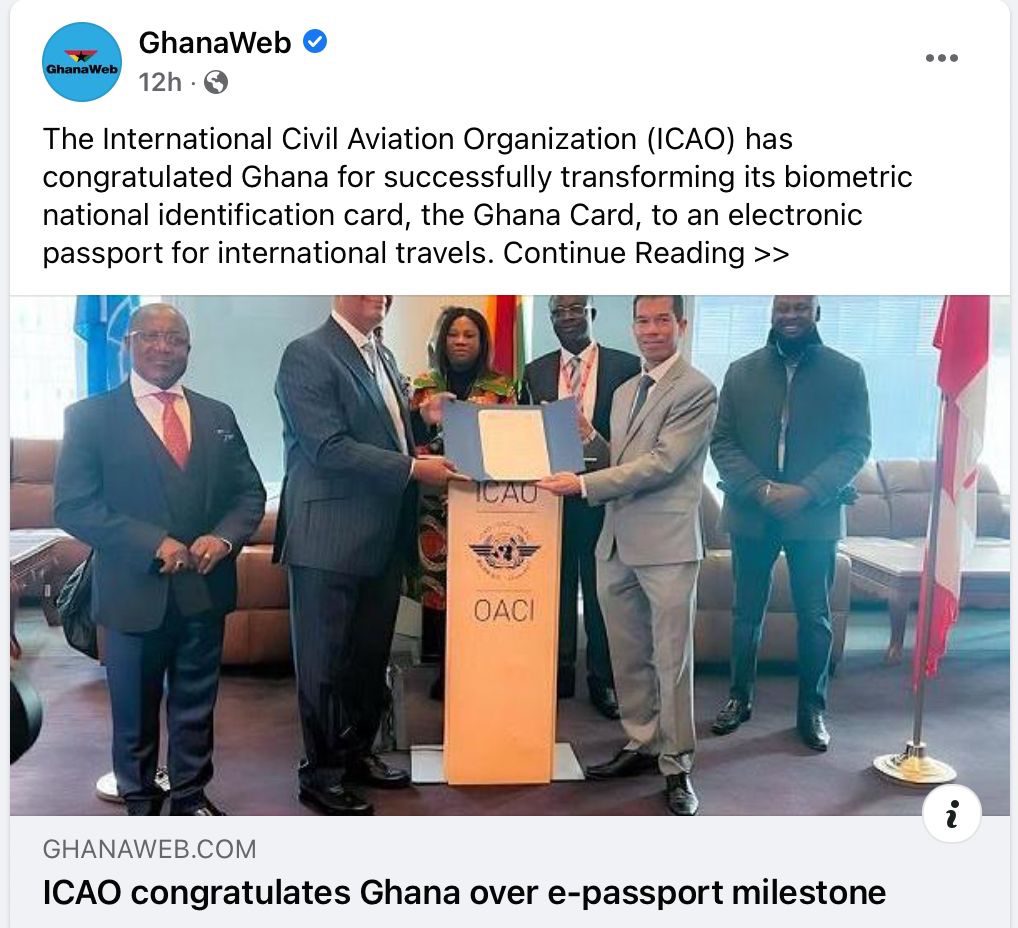 It is so embarrassing and disturbing that you begin to think what are their goals and whose interest are they serving as a media outlet?
Not until Kevin Taylor and his Loud Silence Media team stated categorically that the claim of Bawumia and his government are lies with respect to Ghana Card being an E-Passport, almost all other need platform took whatever Government Propaganda machinery thrown at them as hook line sinker.
Loud Silence media wrote to ICAO to verify if indeed they have authorised the Ghana card as the E-Passport, the evidence is out there for all to check.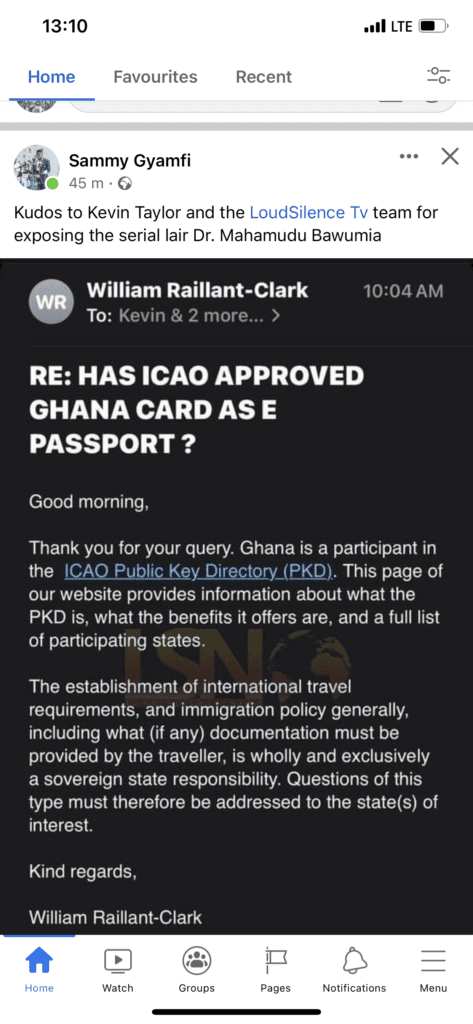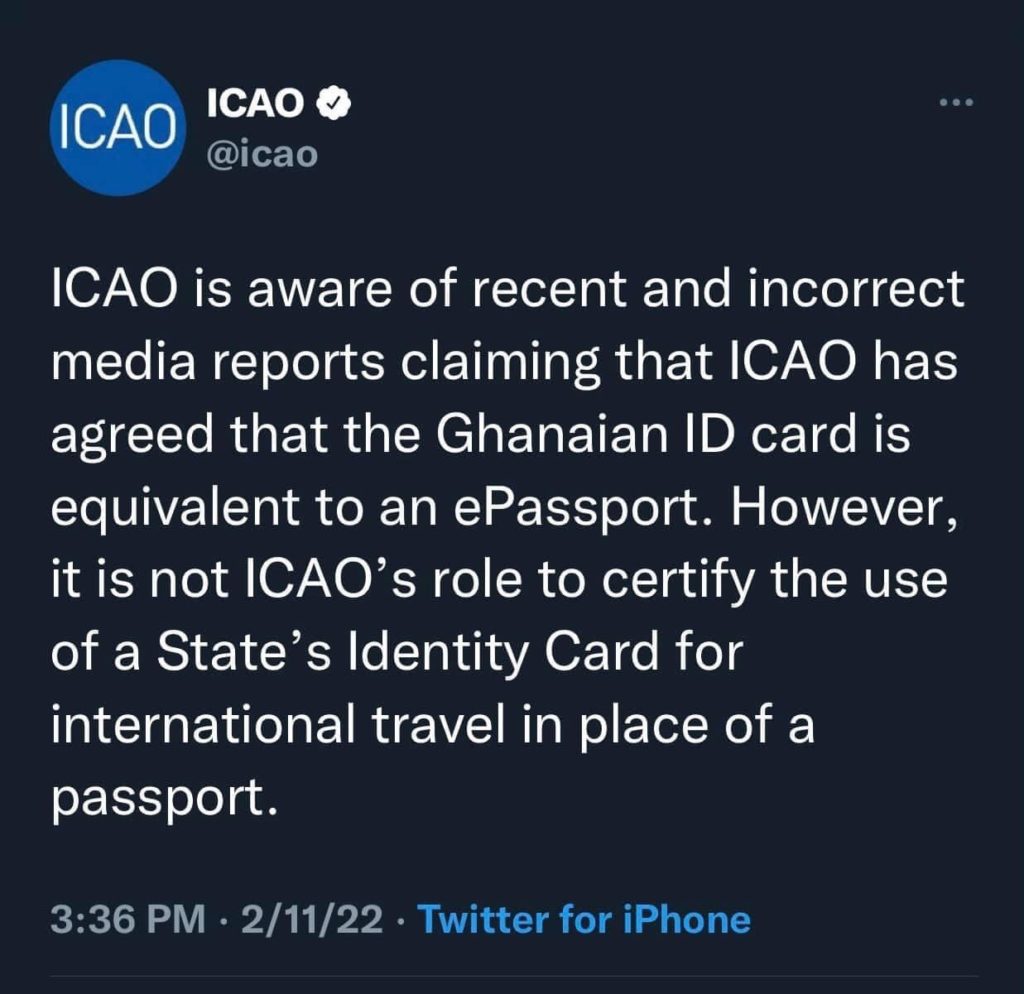 Fast forward, When the lies were exposed, GhanaWeb shamefully is back in town trying to clean their mess by updating that the claim of Ghana Card being an E-Passport was a pure lie from Bawumia and his Government.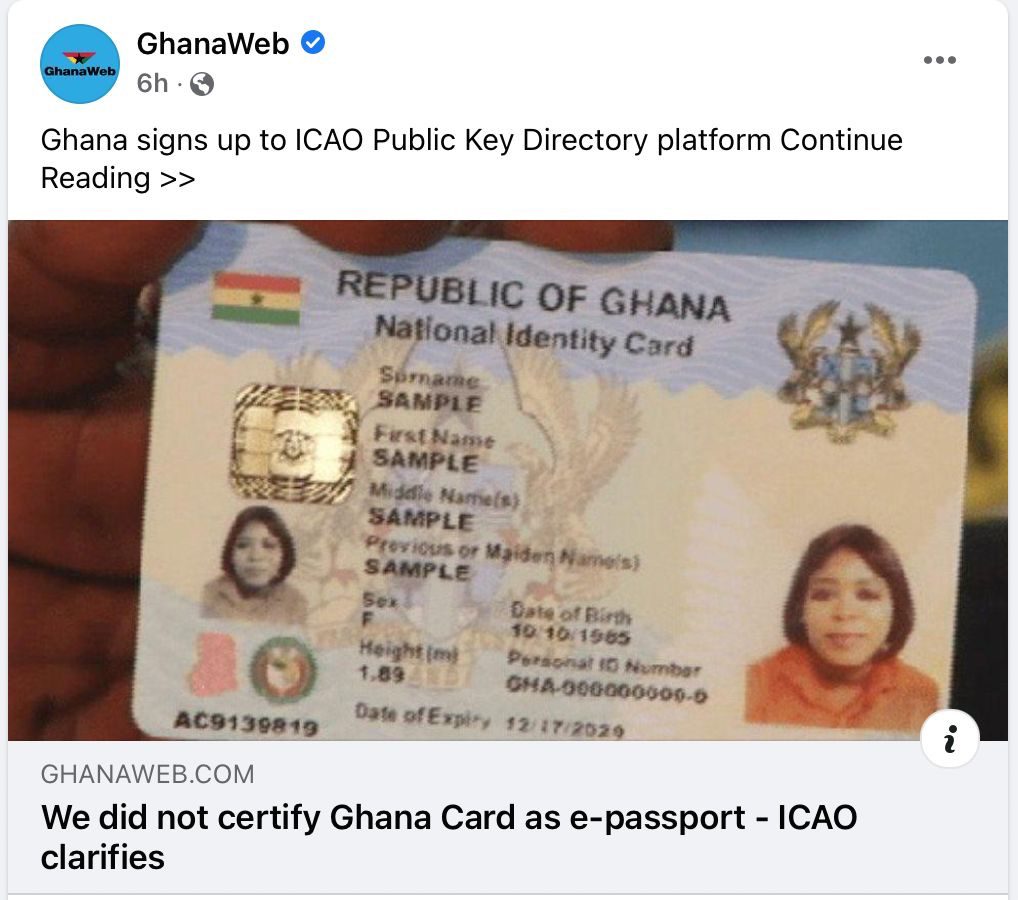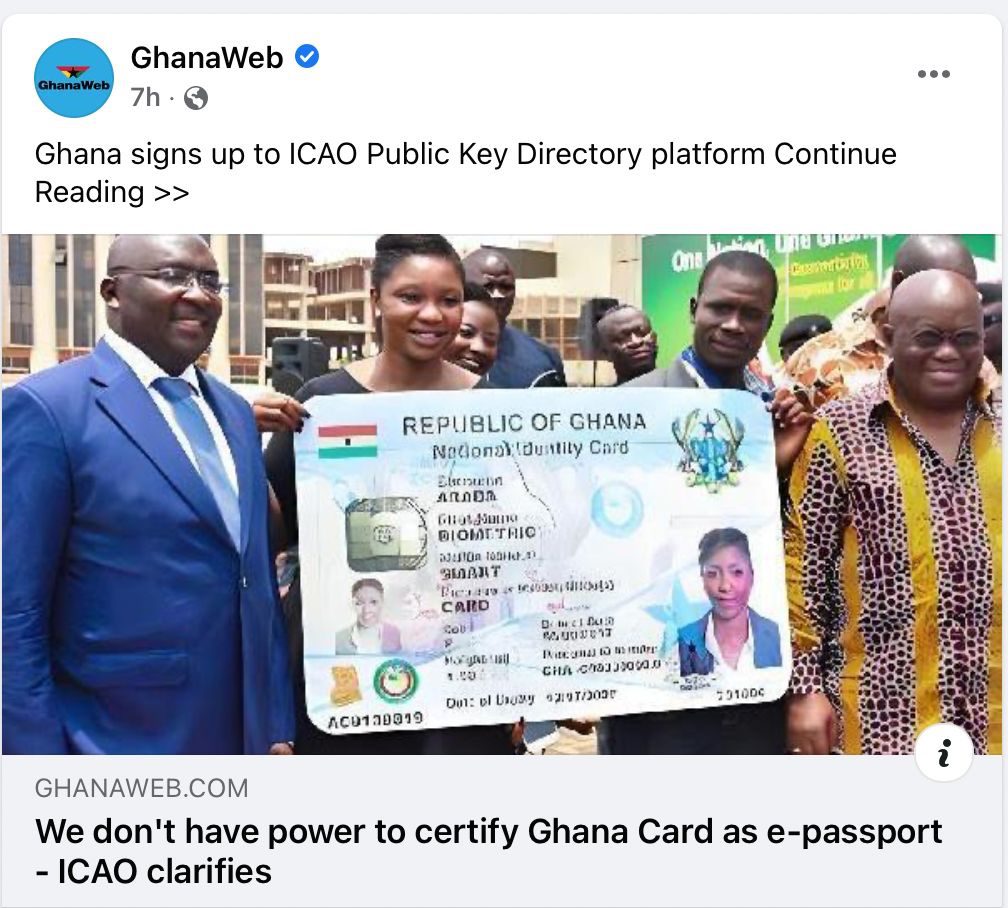 The big question is what did GhanaWeb do in verifying if the News Government was pushing out was true or false ?
These are some of the things which draws Ghana Back if a 20 year old website cannot be trusted to present Ghanaians with the fact and the real news, then Political parties like the NPP who are in power today will continue to take advantage of the system.
GhanaWeb should be called out to be a serious news portal than just waiting for Google to pay into their accounts their earnings from Adsense.