The New Patriotic Party would need a new face going into the election of 2024.
So far, Vice President Bawumia and John Alan Kwadwo Kyeremanten seem to be leading candidates even before the contest begins.
Unlike Bawumia who will go into his first real test as a major candidate, Alan Cash has in the past contested against President Akufo Addo which he lost.
Loud Silence Media in the spirit of this put out a poll to get a clear picture of what the masses want going into the election of 2024.
The poll runs for 14 days with Ghanaians from all walks of life taking part in the online voting process.
In all, some 2927 persons voted.
The statistics however showed that a chunk of these numbers came from the capital of Ghana which is Accra.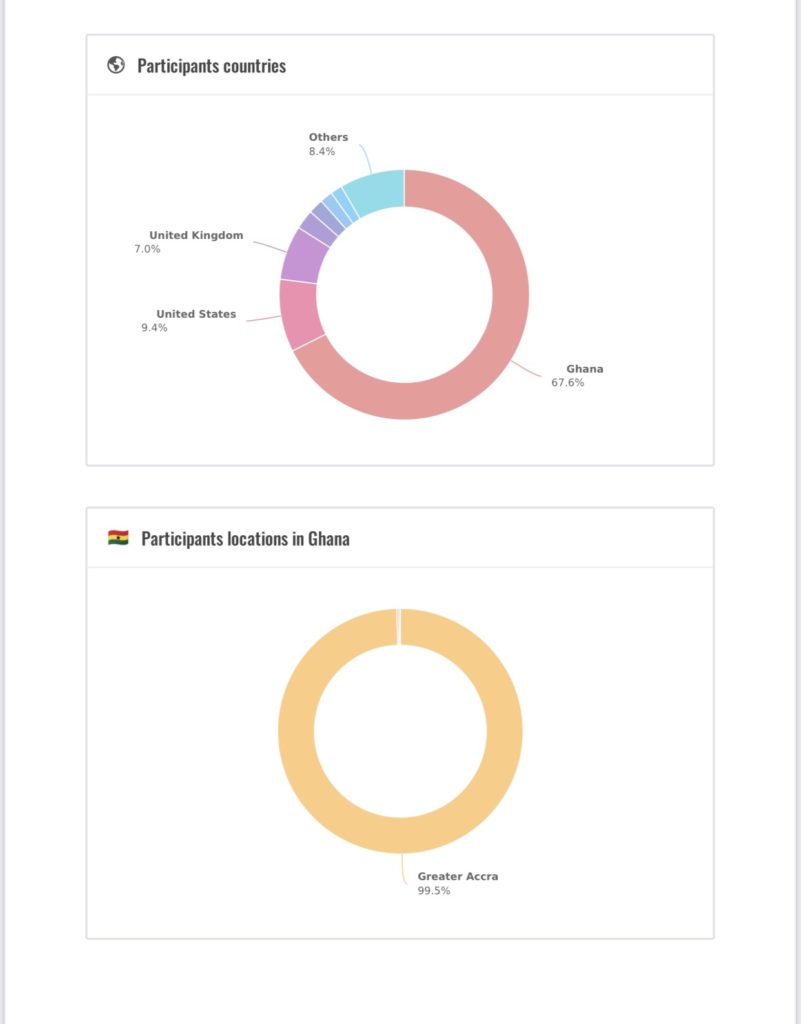 Vice President Bawumia managed to pull 736 votes representing 25.1% while trade minister John Alan Kwadwo Kyeremanten also pulled 2191 representing 74.4%
The remaining statics are as follows in the slides below