he Ghana Medical Association (GMA) has expressed disappointment with the total disregard for COVID-19 protocols during the funeral rites of the late former Chief Executive Officer of the Forestry Commission, Kwadwo Owusu Afriyie also known as Sir John.
The mass gathering of people with complete disregard for physical distancing and limited use of face masks at the funeral occurred in the wake of a caution by the World Health Organisation (WHO) to some African countries to prepare for what appears to be a new surge in COVID-19 cases in Africa.
The GMA in a statement said it was, therefore, shocked to observe that a nation like Ghana struggling to vaccinate its population will permit such a "potential super spreader event to take place and be attended by top government functionaries including the president and the vice president."
The GMA reminded the public that a surge in Covid-19 in the country has been occasioned by similar gatherings associated with political activities and Christmas festivities in November/December 2020.
The GMA has, therefore, condemned such activities that violate the protocols and has the tendency to reverse all gains made in the country's fight against Covid-19.
The medical association further called on law enforcement agencies to investigate and deal with the organisers of this and similar events to serve as a deterrent to others who intend to endanger the public health of the country.
"We call on the IGP to act without fear or favour in this regard," the statement said.
The GMA advised the public to continue to abide by all Covid-19 protocols.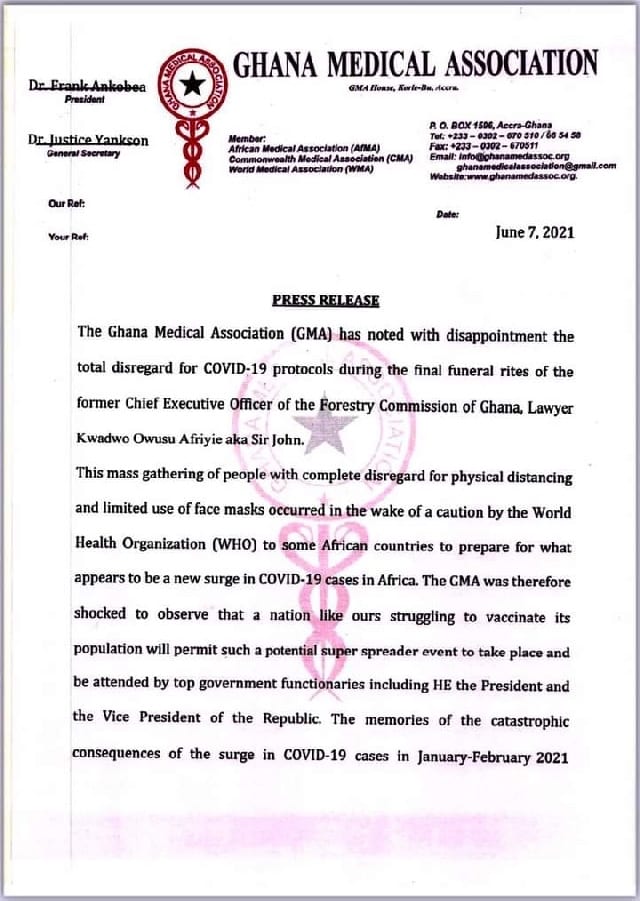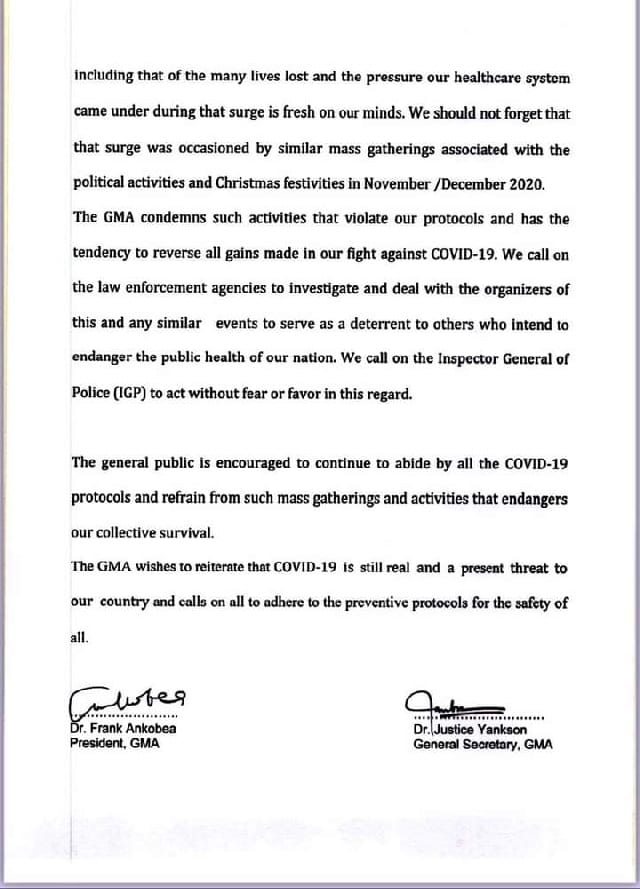 Source:classfmonline.com