The Bulk Oil Storage and Transportation(BOST) is a strategic State institution. The company was incorporated in 1993 and has since became an integral part in revenue generating firms for Ghana.
However, since Akufo Addo took over as President in 2017 and appointed Alfred Obeng whose era saw the continuous missing of oil, he went a step further to appoint an equally dangerous man known as Edwin Provençal.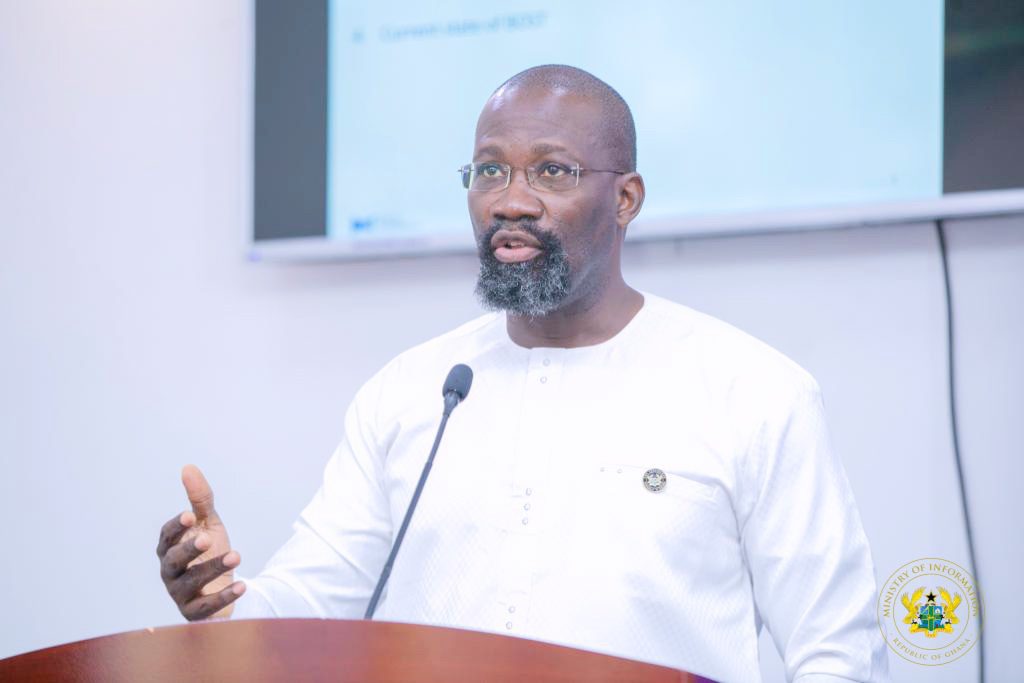 A lot of rots has happened and is still happening under the watch of the new leadership of BOST.
Loud Silence Media has intercepted series of Audit documents from the Audit service where massive financial loss has been caused to Ghana by the actions and inactions of those at the helm of affairs at BOST currently.
Interestingly, In one of the documents, a contract which was awarded at 5 million dollars had the company which was tasked to execute the contract not paying VAT among other vital tax components.
Ghana's laws governing procurement has been thrown to the dogs at BOST with the Management disregarding every step laid down to prevent the very rots happening in there from happening.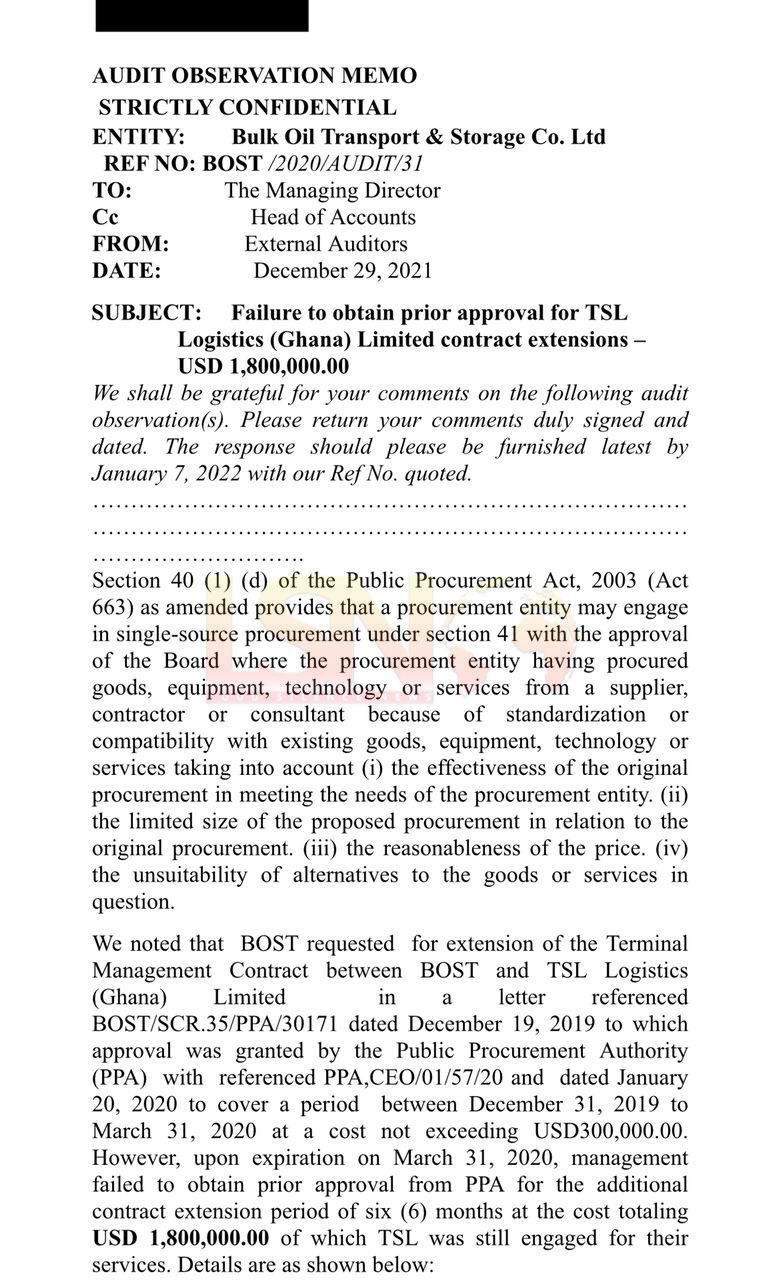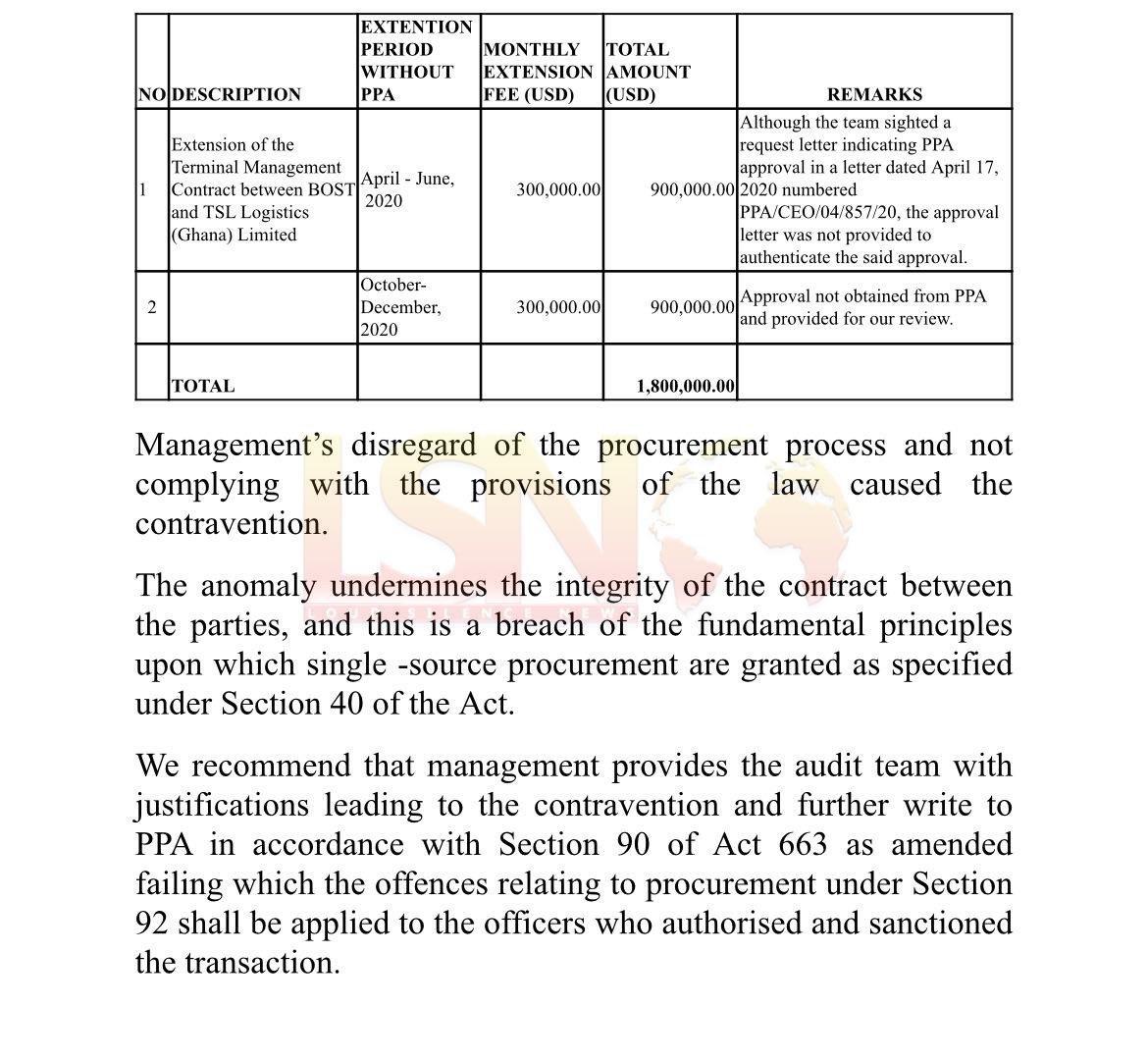 The remaining documents are attached below for your perusal giving accounts of the amounts involved and how much Ghana is losing in these instances.
In a period Government claims the country is broke and badly pushing E-Levy on the already burdened civilians, there are extra leakages being created at BOST to further loot state funds.