Michael Bediako from our checks at loud Silence media since 2017 has been the personal assistant of finance minister Ken Ofori Atta.
Michael Bediako before taking that position was living in the Netherlands.
However, something terrible has happened at the finance and trade ministry which has led to Ken Ofori Atta secretly sacking his PA
Michael Bediako using his position as the PA of the finance minister has succeeded in diverting seed cash meant for One district One factory into his personal factories.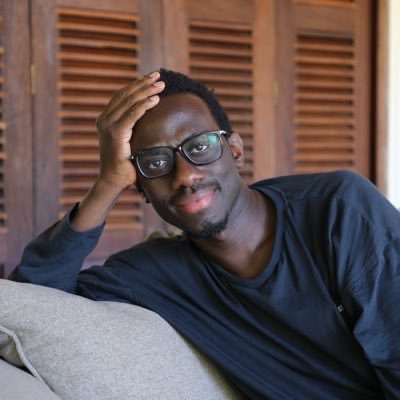 The issue is not about him benefiting from the initiative but the rate at which he has gotten the monies are alarming.
So far two of his factories namely Akro Farms and Shoe Fabriek located in the Eastern region have all benefited from the 1D1F money.
It was when Ken Ofori Atta and his cousin Akufo Addo who is the President realized Michael Bediako has become overly rich that he was kicked out as his PA.
Even though they knew from the onset about the crime of Michael Bediako, they underrated how fast he has mastered the craft of stealing from the tax payer.
Ken Ofori Atta getting to know the number of companies belonging to Michael Bediako was alarmed and uncomfortable hence his decision to lay him off.
President Akufo Addo weeks ago went to the eastern region to commission one of his factories which are into shoe production. Our sources say, Michael Bediako's factory won a contract to supply some shoes to the security services.
From our investigation Michael Bediako was able to secure a contract to produce 40,000 pairs of boots even before the factory started operating. How they were able to access their capabilities to win that contract is yet to be ascertained.
He has also within this space established a TV and radio station in Akropong, coupled with other investments outside the Akuapem North municipality. It must be noted that all these factories are being managed by the same management members.
Our sources reveals that plans are far advanced for Michael Bediako who served as the PA of Ofori Atta to allegedly exhume the already buried remains of his late father from the old Akropong Cemetry to a more expensive edifice in the old cemetery to rebury his father.
This, according to many, demonstrates how much wealth the young man has acquired within a short time.
During the recently held Odwira festival in Akropong, reports gathered from Akropong had it that, Michael Bediako held 4 days of non-stop extravagant naming ceremony party for his daughter from Wednesday, Thursday, Friday, and Saturday amidst pomp and pageantry.
Man are however wondering how a 'common' PA to a Ken Ofori Atta can acquire all this wealth within a space of 4 years, considering his salary as a PA.
Preliminary investigations brought to bear his dubious activities that did not match his income and the sudden show of affluence of wealth and properties.
This is going to be a test case for the newly appointed special prosecutor since he made public pronouncements about investigation people who acquire questionable wealth overnight.
Our team of investigators are following this story closely and will bring you full comprehensive details of how persons on government are using their offices to steal from the state under the watch and authorization of Akufo Addo who is the President