This document in our possession is a confidential one which is only between the management of Bulk Oil Storage and Transportation(BOST).
It's a letter written to the Managing Director of BOST Edwin Provençal by the Auditor General after the audit service has conducted an audit on the accounts and dealings of BOST.
A close look at what the current auditor general has been up to shows, even in the face of mismanagement, misappropriation and clear case of corruption, he only prepares a report coated with soft words without surcharging those involved in the acts of making sure Ghana loses money.
This reported was submitted on 29 December 2021 and should form part of the auditor general's report for 2021-2022 year.
In the report, the audit service stated top among their findings at BOST is the awarding of contracts to 12 companies whose statutory requirements has expired and deserve no such contracts to be awarded to them but management of BOST for whatever reason still went ahead in awarding those contracts to companies with expired licenses.
The documents below shows the companies which benefitted from these contracts and what the audit service found on these companies when they audited the books of BOST under Edwin Provençal as the MD.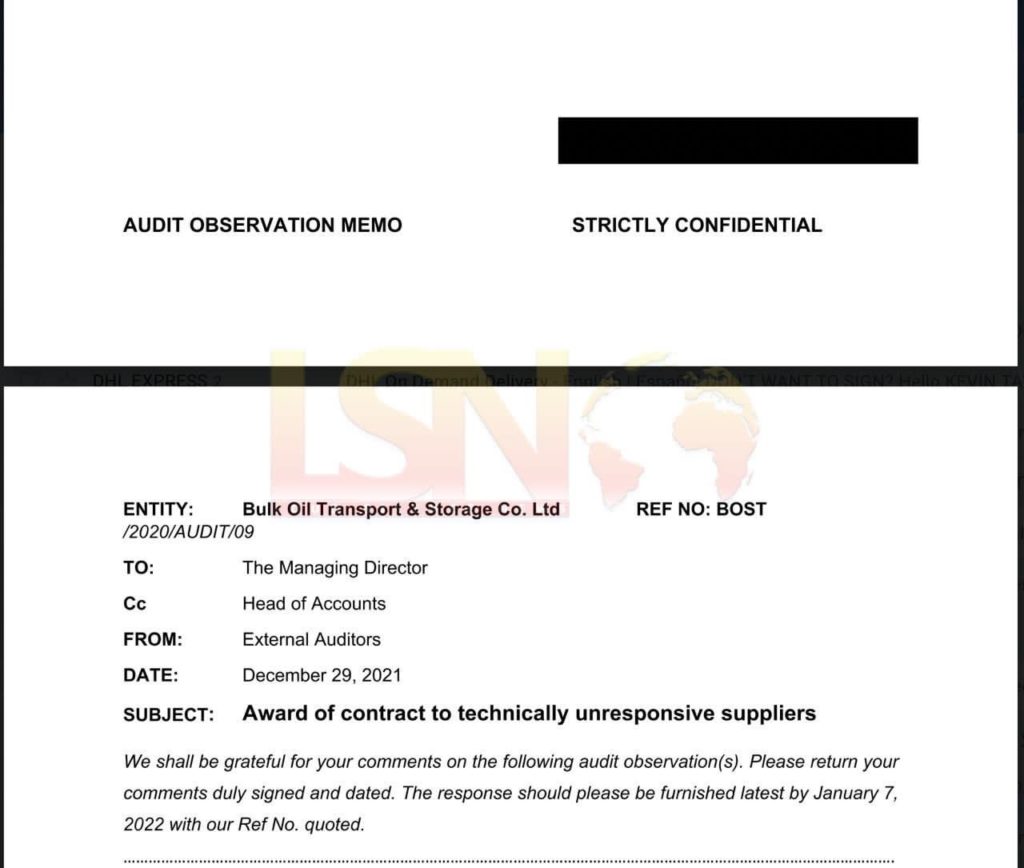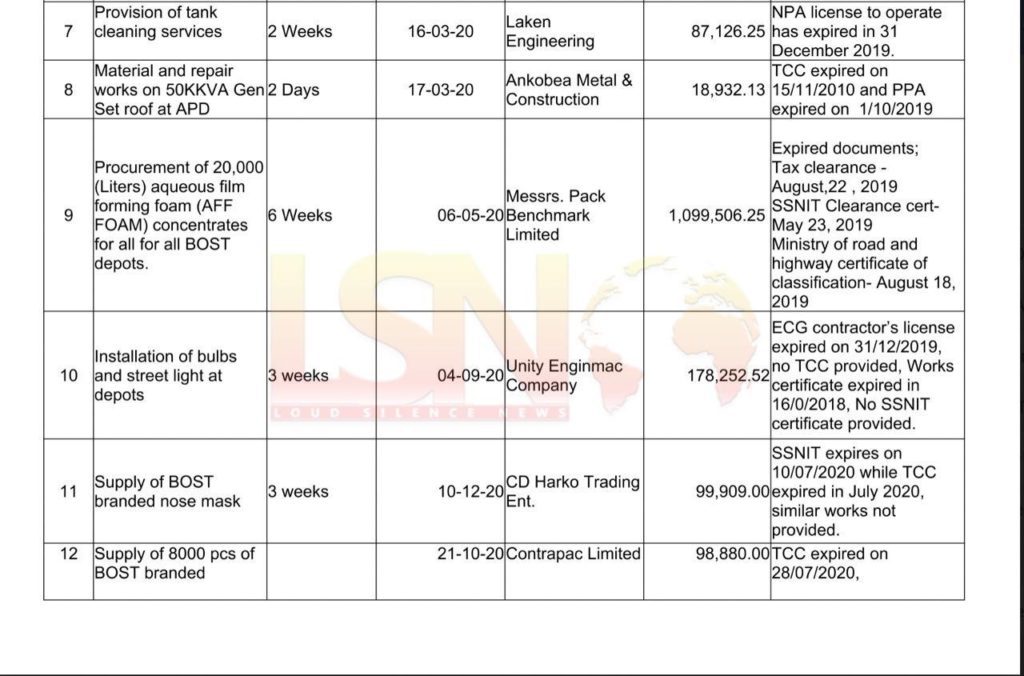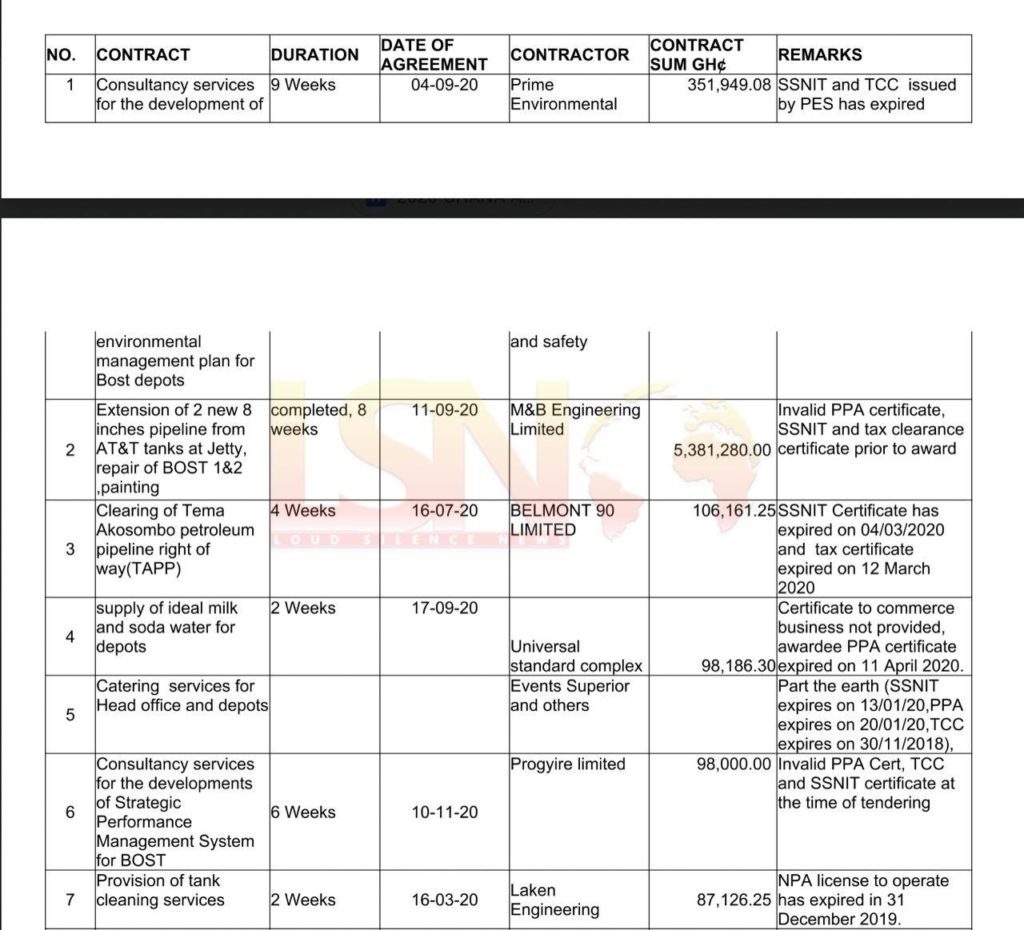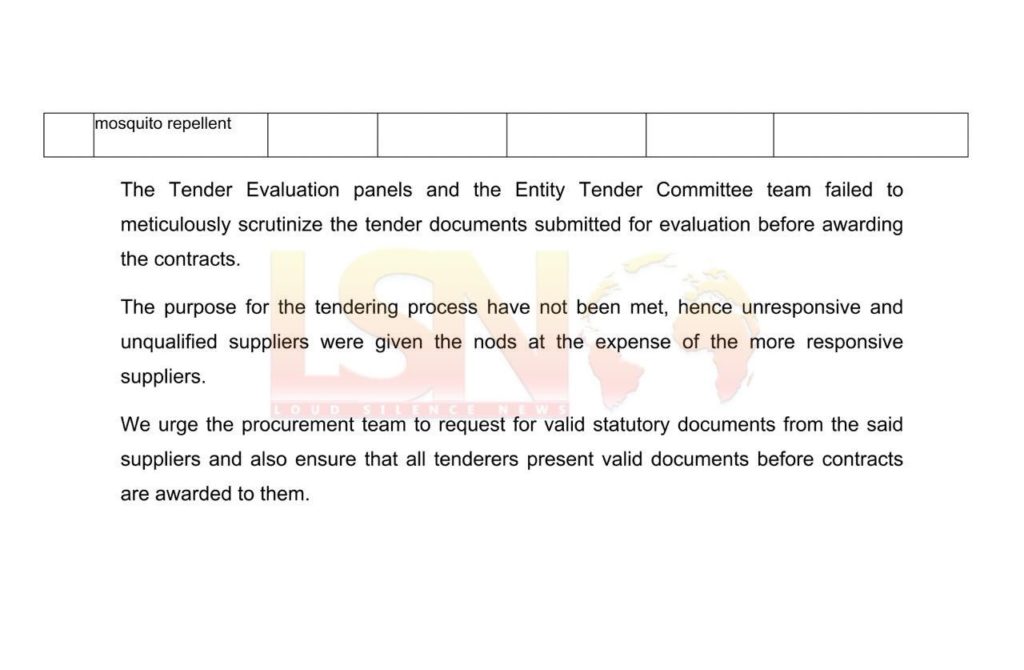 In the face of all of these waste of resources, government led by Akufo Addo and Bawumia are bent on imposing a draconian e-levy on Ghanaians.
The documents uploaded above is just a minute fraction of the bigger Rot we are going to take time to expose at BOST and other state agencies in Ghana