The issue of whether or not McDan a company owned by Daniel Mckorley actually met all the conditions to have him legitimate to operate a full private jet terminal inside Ghana's Kotoka International airport seem not to be dying soon.
From our checks even though Daniel Mckorley aka McDan have a lot of cobwebs in his boxes in his other dealings not related to his new business of opening a private jet terminal at Kotoka, documents attached below shows the (Ghana Airport Company Limited) GACL actually granted McDan's company the go ahead to have the terminal approved.
In a twist to that, GACL in a letter stated McDan and his company did not adhere to the safety guidelines of the aviation industry and should not have gone ahead to launch the new private jet terminal inside KIA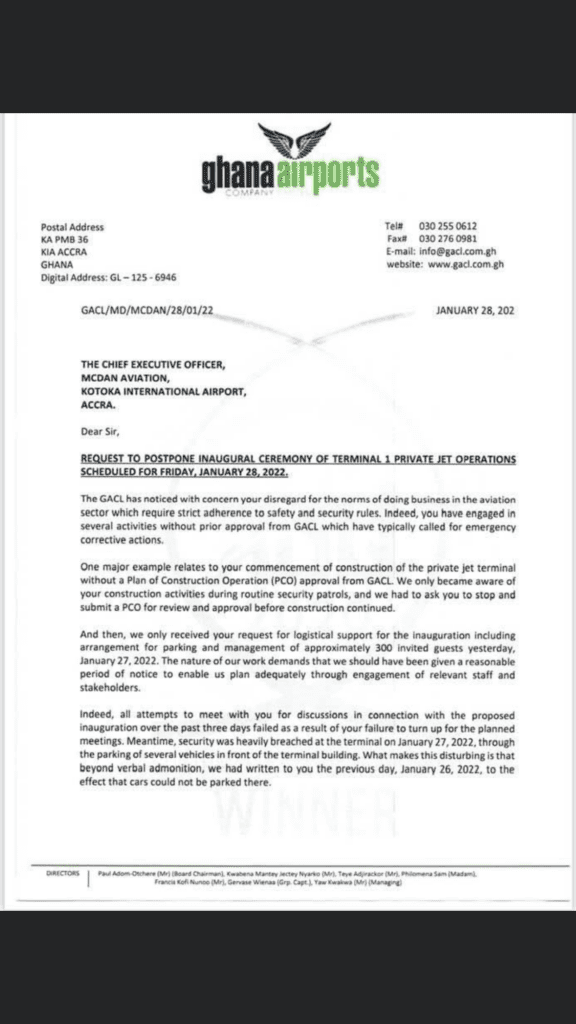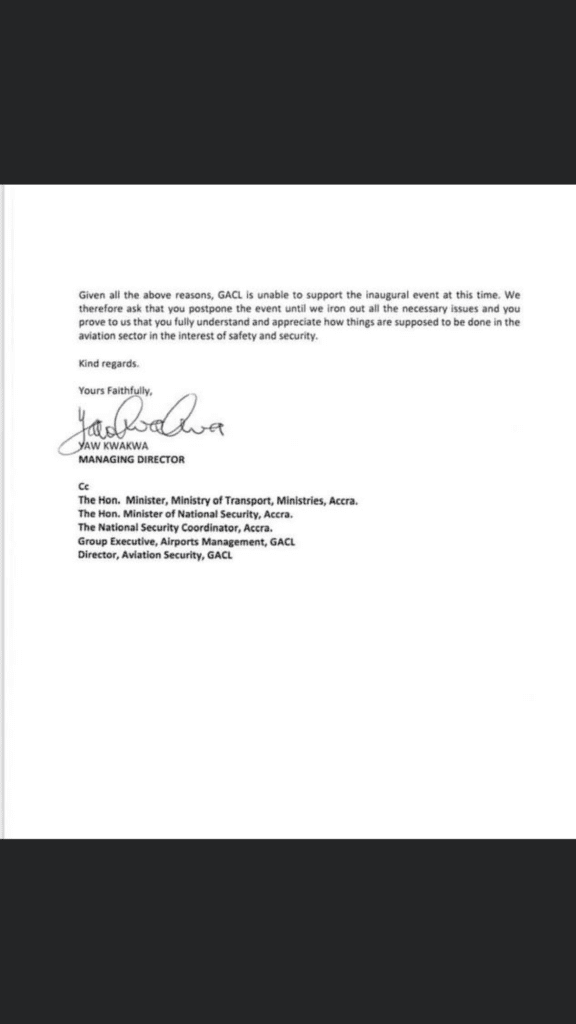 Contrary to these claims, two separate letters in our possession has shown the management of GACL actually gave McDan the green light to inaugurate his private jet terminal.
The stand off here is basically Asante Bediatuo a directive relative of Prez.Akufo Addo and the secretary to the President not being pleased that GACL gave McDan the license to operate.
Asante Bediatuo together with his Nigerian Wife who unduly owes multiple stores within the new terminal 3 has vowed that they will do all in their power to frustrate McDan's new company which will be in charge of handling private jets.
Transport minister Kwaku Ofori Asiamah is on the side of Asante Bediatuo and our sources say even on the day of the inauguration of the facility, national security boys were sent to the venue to disrupt the event but that didn't happen because it would have given the Akufo Addo-Bawumia led government further bad name in the country.
The attached documents below showed how things went between McDan Company and the GACL even before their ceremonial program to inaugurate the McDan private jet terminal inside Kotoka.