Last year October 2020, Loud Silence Media intercepted this letter below from the audit service requesting the finance minister Ken Ofori Atta and the BoG to give details of some 52.5 Billion cedis taxpayers money which was transferred from BoG accounts to sources which cannot be traced.
It has been over a year yet details of how the money was transferred and under whose command has never been provided by the BoG, Finance Ministry and GCB.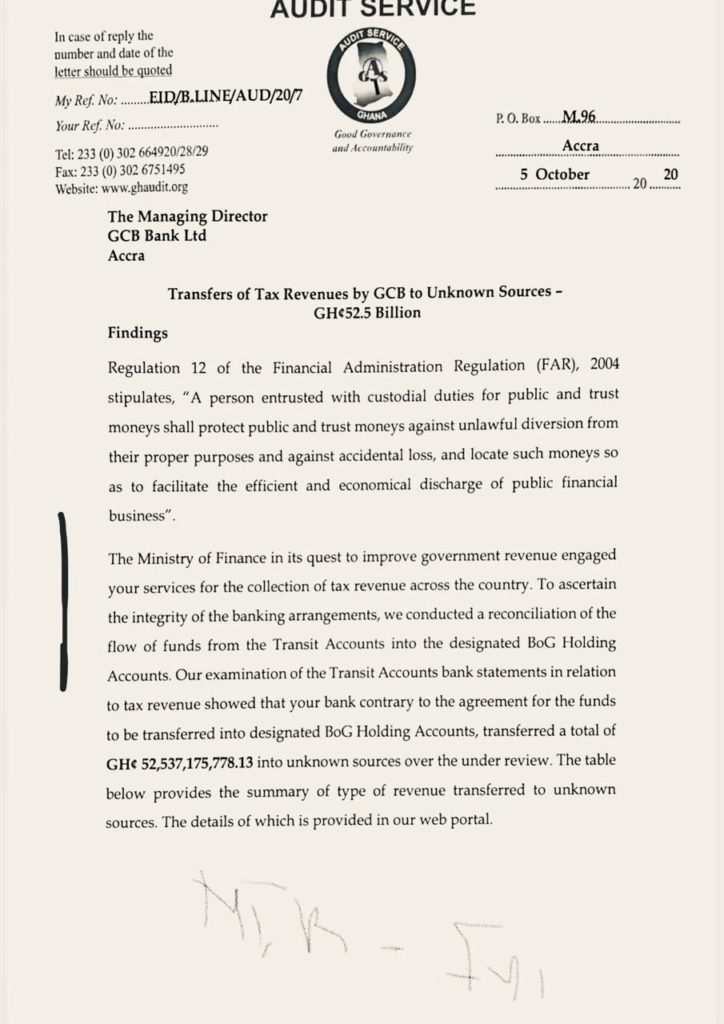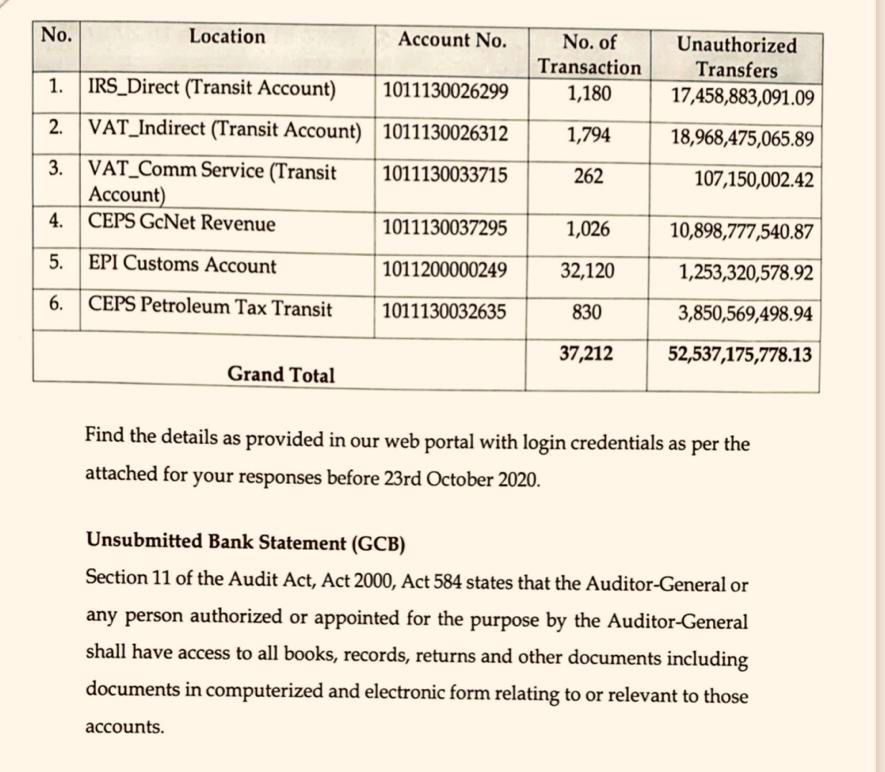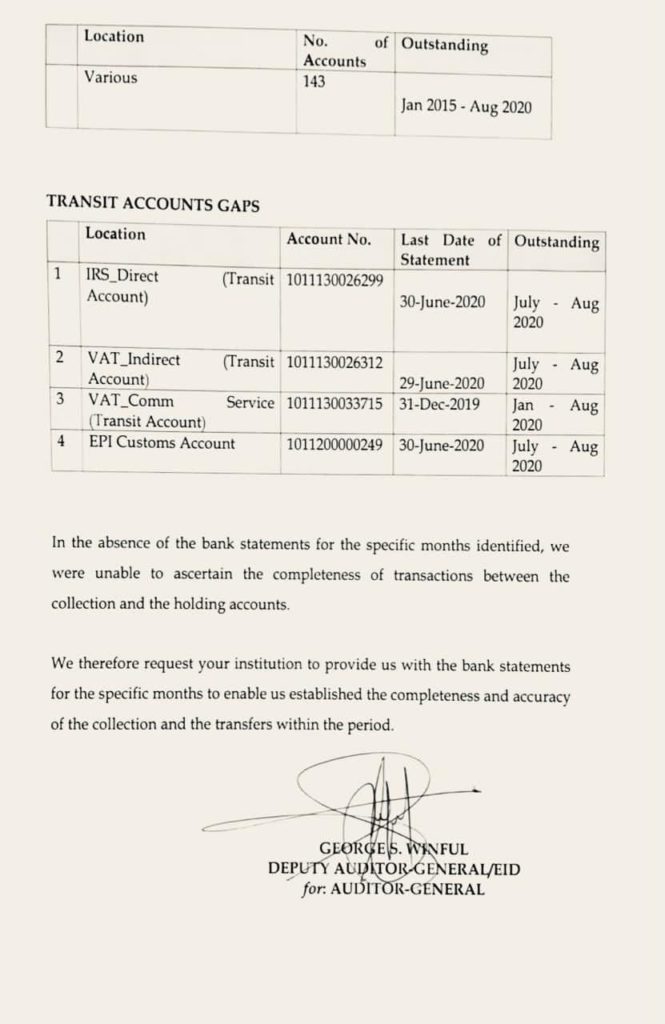 Editorial captured below in the video.