The Truth Behind Tema Port and MPS Deal
During the last stretch of Former President Jerry Rawlings's era as President, he made a conscious effort to expand the existing Tema Port to make it a top destination for vessels within the West African Coastline and equally bring in revenue to Ghana.
This expansion indeed happened.
In the year 2000, the Government changed and the NPP took over in 2001 with Former President Kufuor as the President.
However, around 2004 the NPP government led by Former President Kufuor abandoned the original idea of Jerry Rawlings to expand the Tema Port and formed a Special purpose vehicle in the management of the Tema Port which brought in the Meridian Ports Services(MPS)
By the 20-year agreement, the Kufuor-led government went into with MPS, they were tasked to redevelop the Tema port but that didn't happen.
The Original 4 berths at the Ports were taken from Ghana Ports and Habour Authority and were handed over to MPS to run.
When the NDC won the 2008 elections and took over in 2009, Professor Mills led the Government to notice everything wrong with the deal Kufuor signed with MPS and began looking through to see if the deal could be amended because canceling it would lead to a Judgment debt because the MPS had already made financial contributions at the Port.
Unfortunately, President Mills died in 2012 and in 2013 when President Mahama took over as President, he began the process of reviewing the contracts.
The NDC reviewed the Kufuor bad deal which gave all 4 operational berths to the MPS leaving GPHA with none.
In the new deal, MPS was to seek for its own funds to build a new port on the old port extension.
Expand the Motorway and other linking roads within Tema and also construct the Maritime Hospital.
The Government tasked MPS that after building the new port, they will be made to run 4 of the berths while GPHA will run 4 too, the remaining berths will be put on hold and put to use when necessary.
Truly, MPS constructed the New ports and since its operation, they have been paying dividends fo GPHA just as the contracts stipulate.
These Documents tell the exact story and the Attached video commentary by Kevin Taylor throws more light into detail on the pathetic lies the NPP has resorted to just to tarnish the name of Former President John Mahama.
The GPHA-MPS Concession: The Truth Must be Told to the People.
THE GPHA-MPS CONCESSION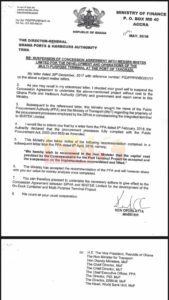 DEEDS TO AMEND THE CONCESSION AGREEMENT BETWEEN GPHA AND MPS
RAWLINGS 1997 SONA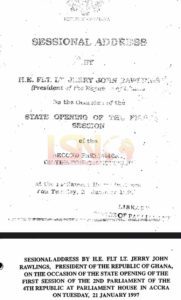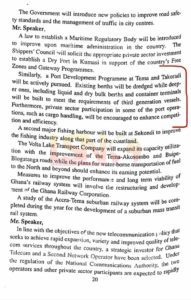 REQUEST FOR ATTORNEY GENERALS ADVICE ON THE AMENDED AGREEMENT BETWEEN GPHA AND MPS
John Kufuor's Contract with MPS
Watch The Full Editorial of WADR with Kevin Taylor as He breaks down the Tema Port Jandam