Kevin Taylor has said handlers of the imminent Chief Imam Sheikh Osman Nuhu Sharabutu shouldn't have allowed a person like former Energy Minister Boakye Kyeremanteng Agyarko to get close to the respected Imam.
Speaking on With All due Respect, Kevin said not until Boakye Agyarko opens up on the Ameri renegotiation deal which landed him in trouble, he should not even dream of getting close to the Presidency like he is nurturing his ambition.
"In any serious country Boakye Agyarko would have been in jail for his involvement in the Ameri deal.
Was it not this Agyarko guy who supervised the inflation of the Ameri deal, he is a thief until he speaks up. He told Ghanaians when the dust settles he was going to tell his side of the story. It has been 3 years now yet he is yet to speak on such a huge corrupt scandal deal.
This guy today want to be President, Jesus Christ. Please those around the Chief Imam should not allow characters like Boakye Agyarko to be close to him.
Does Boakye Agyarko think Chief Imam have no children or no relative who can donate items to him or the Muslim community, let's be serious in this country" Kevin Said
Background of the story
In August 2018, a letter from the Presidency was issued announcing the sack of Boakye Agyarko as the energy minister.
Even though the letter was not clear of what led to the President sacking Agyarko, his sack was largely linked to the talked about Ameri deal.
In a deal which was vehemently criticized by Akufo Addo and his Npp, one would have thought renegotiating such deal was going to be clean, Instead the cost was inflated for more than 800 million dollars.
This became the talk of town and Boakye Agyarko was ultimately "sacrificed" by getting a sack.
Mr Agyarko at the time promised to tell his side of the story since he said he equally had no idea of the deal which the president admitted he was misled to have signed.
I has been 3 years now but he is yet to speak on the matter.
The Latest
On April 19th 2021, Boakye Agyarko visited the Chief Imam to present some items to him as the Muslim community in Ghana embarks on their fast in the Ramadan month.
On his Facebook wall, he wrote;
I paid a visit to the National Chief Imam Sheikh Osmanu Nuhu Sharubutu at his residence in Fadama-Accra.
My visit was to share with him a word of prayer as Muslims across the world begin their holy fast , Ramadan.
I used the opportunity to sincerely thank him for his remarkable leadership on various national issues and the fact that he has been able to forge strong harmony and peace amongst Muslims to their benefit and the nation at large. I pledged my support to assist in the key development initiatives of his office and my willingness at all times, to honor his invitation.
I was accompanied by some Nasara Executives of the NPP, friends and associates."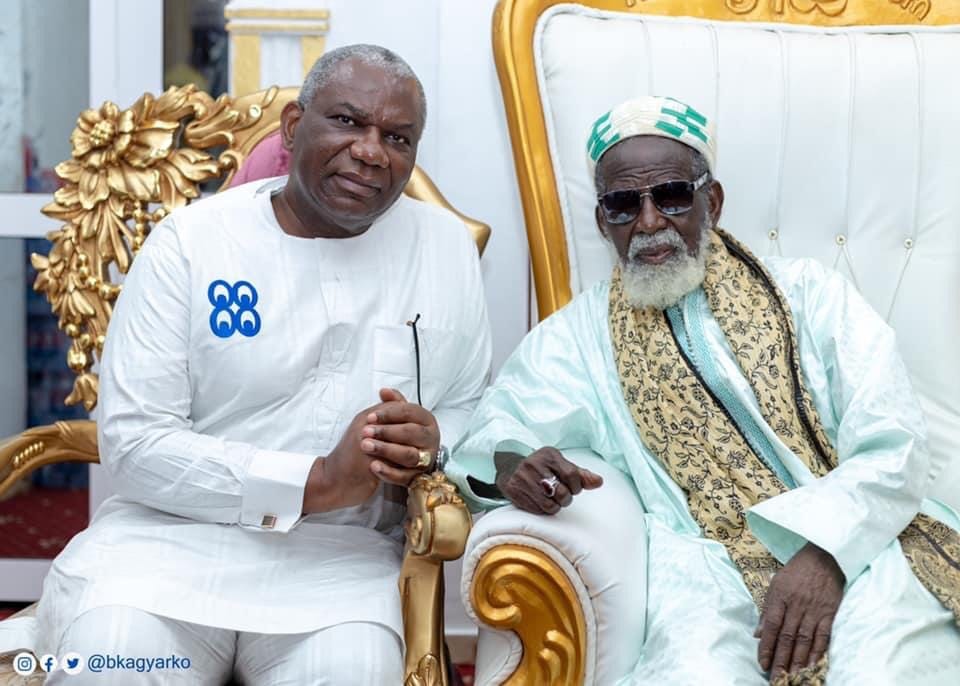 This many believe is in preparation of his Presidential ambition.
Mr Boakye Agyarko is among some individuals within the Npp tipped to succeed President Akufo Addo after 2024.