There is an ongoing confusion with Ghana's Free SHS as Ghana Education Service reschedules the reopening date for final year students on a day they were asked to resume.
The Ghana Education Service (GES) says it has rescheduled the reopening for Senior High School (SHS) Form 3 students to May 5.
This was made known to the public via a Facebook post on the official page of the Education Service.
In a Facebook post Of GES, it said this was after management considered a proposal from the Conference of Heads of Assisted Secondary Schools (CHASS).
The Service said, "This applies to all Form 3 students (single track and double track schools).
Further details will be announced. All other arrangements on the calendar remain unchanged."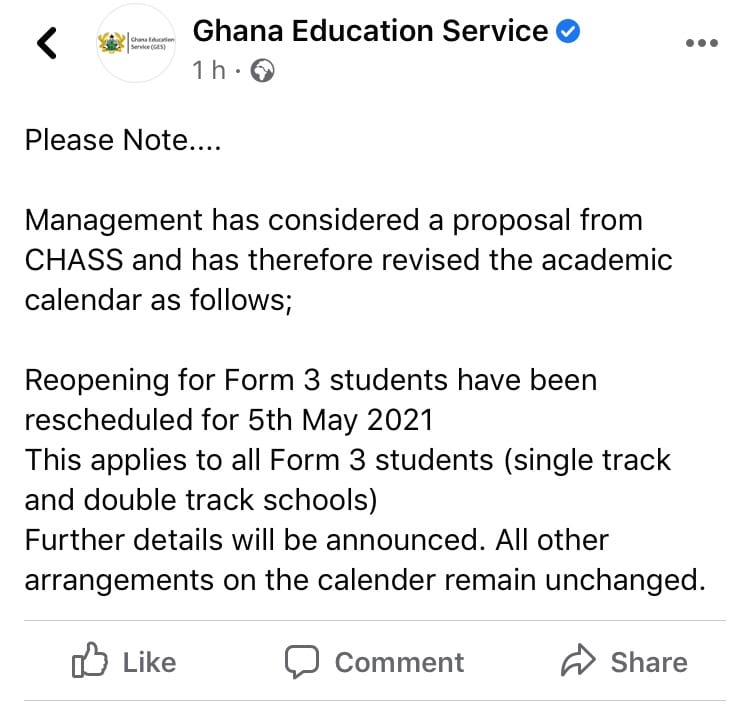 Students were asked to resume today and most students are already in their various schools only for GES to ask them to pack back home and resume after a month.
Meanwhile, the final year students will be taking their final exams in 4 months time.