[ad_1]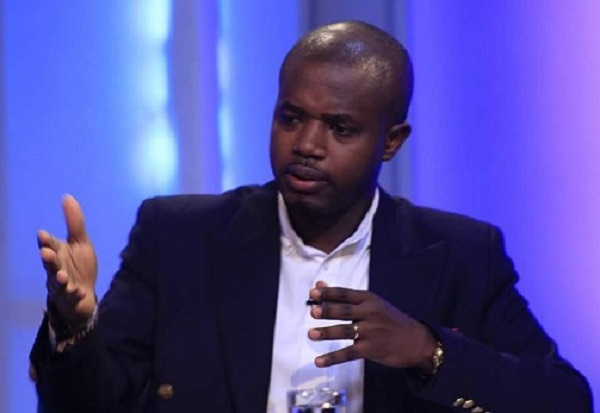 Akufo-Addo's highly-touted robust economy now on ventilators – Edudzi Tamakloe
Lawyer Godwin Edudzi Tamakloe, Special Aide to former President John Dramani Mahama says the coronavirus pandemic has exposed the Akufo-Addo led government over their highly-touted robust economy since they took over from the Mahama administration after the 2016 general elections.
According to him, until the outbreak of the novel coronavirus in the country, the New Patriotic Party (NPP) government propagandists made Ghanaians understood and believe that the country's economy is robust and could withstand any shock.
Speaking on Okay FM's 'Ade Akye Abia' Morning Show, lawyer Edudzi Tamakloe mockingly indicated that the highly-touted robust economy now is in the intensive care being supported with ventilators.
"A few months ago, the NPP government propagandists made us understand that the economy is robust and resilient. The economy that they have constantly touted that is robust should be able to withstand any shock, but today, due to the COVID-19 the economy is now in the intensive care with ventilators to revive it," he mocked.
He reiterated that "the economy needs oxygen to the extent that in less than 2 months we have to go back to the IMF for USD$ 1billion in order to pay our debts and other things".
He again indicated that the Akufo-Addo government is considering going for a moratorium from the World Bank and IMF in order to pay the country's monthly loan interest for the next 5 months totalling USD$500 million.
"So quite clearly it means that all this while this government was making noise about the economic growth, it seems the fundamentals of the economy is as not strong as the government painted it to be. It also seems that the economy was built on straw," he averred.
He, however, lamented that the COVID-19 has put everything done on the economy asunder, as President Akufo-Addo has confessed that it will take 3 to 4 years for the country to recover from the novel coronavirus and its associated effect on the economy.
Advertise Here contact ads[@]ghheadlines.com