After 3 days of uninterrupted entertainment of football, Ave Xevi has come out as the winners of the 2022 Community Easter Gala competition organised by Doctor Stephen Torkpo foundation in collaboration with DeCAK ventures.
The 3 day event began on Friday 15th April 2022 and was climaxed on Sunday 17th April 2022 at Ave-Havi School park as the host grounds.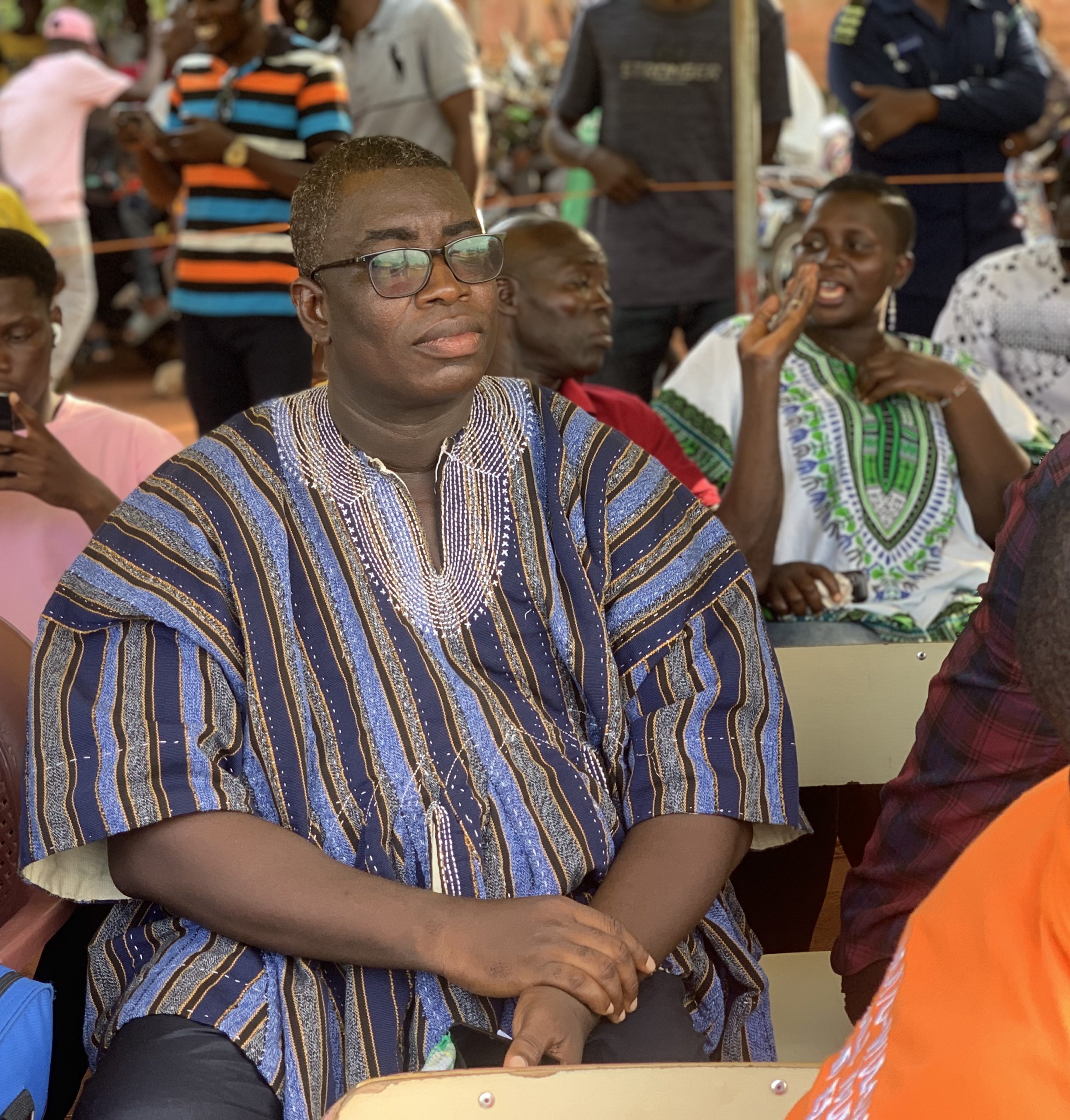 In all, 8 Communities forming 8 teams took part of the fierce yet interesting competition.
The teams were Zemu Super Stars, Ave-Havi Shinning Stars, Kpegbaza Simple winners, Metsrikasa Soccer readers, Ashiagborvi Shooting Stars, Ave-Xevi Iron Breakers, Ave-Afiadenyigba New Stars and Ave-Dakpa All Stars.
The teams were seeded in two groups with each team playing 3 matches in their individual groups.


The leaders of group A were Ave Xevi while Matsrikasa topped group B respectively. The two leading teams went for the finals while Ave Havi placed third after beating Ave-Dakpa in the 3rd and 4th play off.
After a thrilling game in the final, Ave Xevi came out as the Eventual winners of the competition by winning on Penalties 4-2 against Mestrikasa.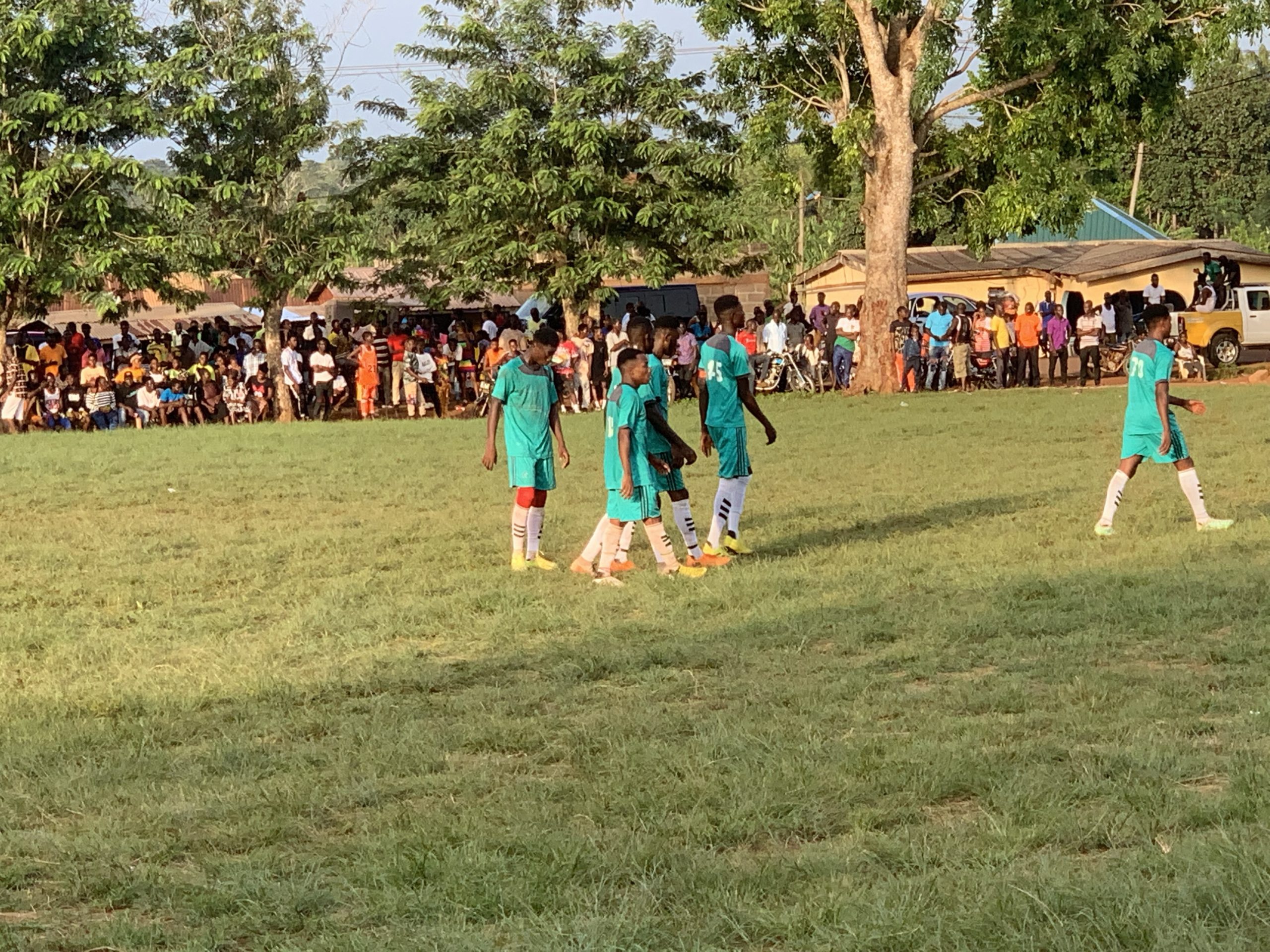 In his closing remark after the Tournament, Dr. Stephen Torkpo outlined that, the purpose of the event was to reignite our sense of unity through sports and also make all natives of the Ave vis-a-vis Akatsi North district and constituency feels irrespective of our Religious, Political, Socioeconomic and even family differences we are all sons and daughters from Akatsi North and must prioritise the growth of Akatsi North district.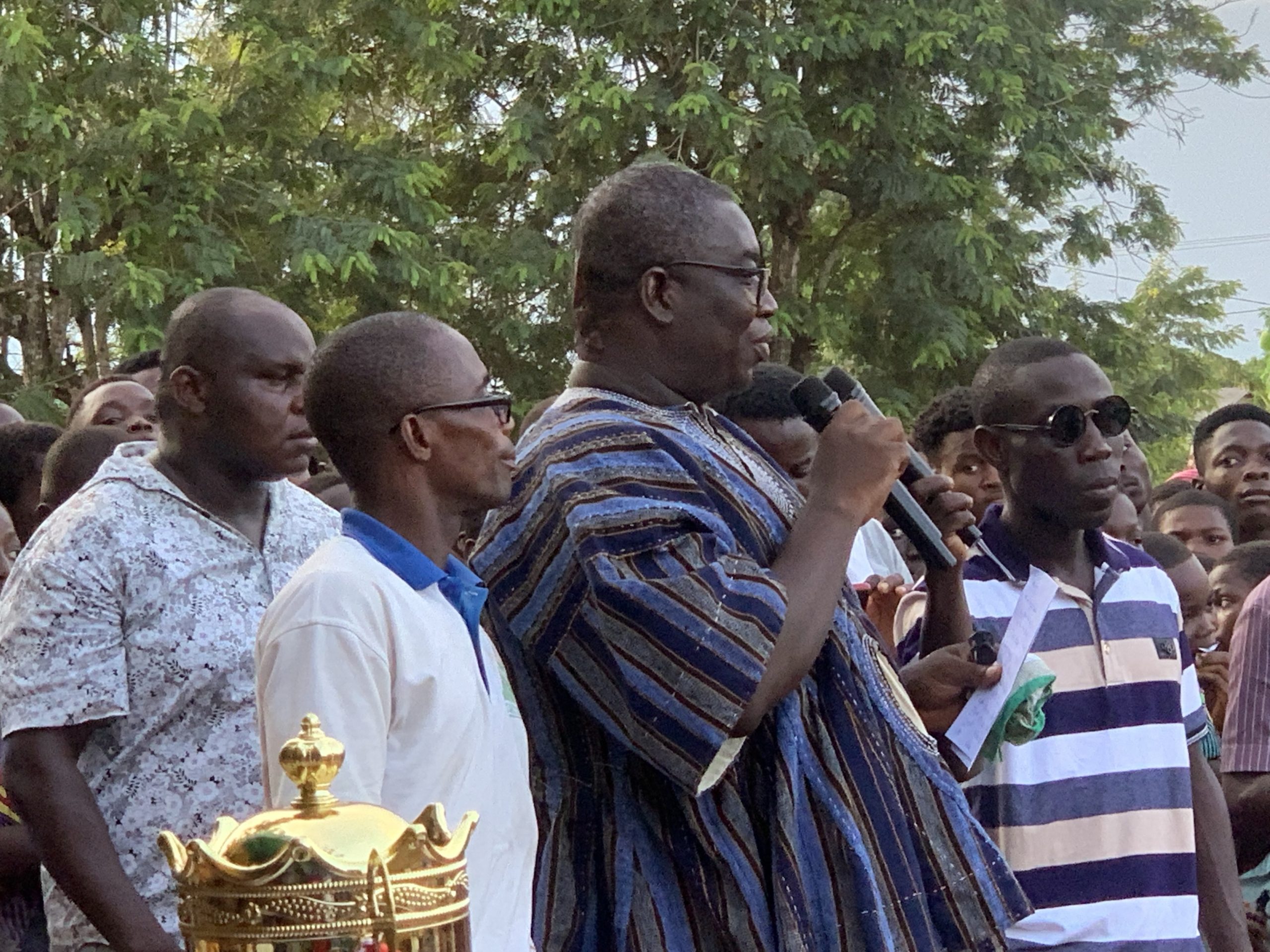 The Football Gala was graced with some high profile individuals like Mr. CK Ahiati the CEO of De-CAK ventures who collaborated with Dr.Stephen Torkpo Foundation to organise the Easter inter community football Gala.

The Chiefs, Queens and elders of Participating communities notably The Chief of Ave Havi and other family heads were all present.
Mr. Vincent Zonu, CEO of VZ-Power engineering Company was also present.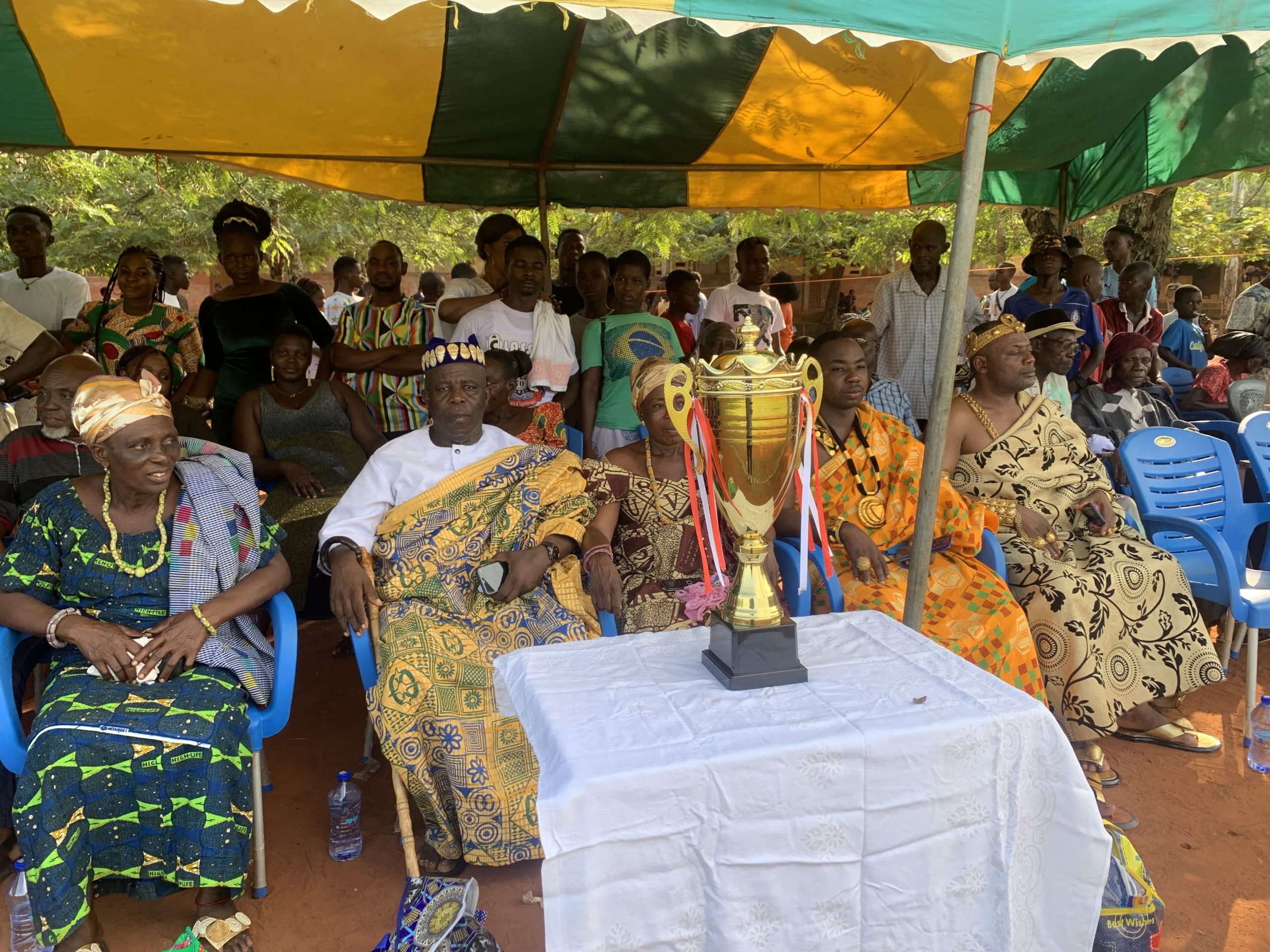 Mr. Bernard Ahiati, CEO of Benberro Group of Companies was also present among other highly respected dignitaries like the District Chief Executive officer of the Akatsi North District were all present.

Below are some Videos and Images taken throughout the events with players winning cash prices as Men of the Match and the eventual grand finale.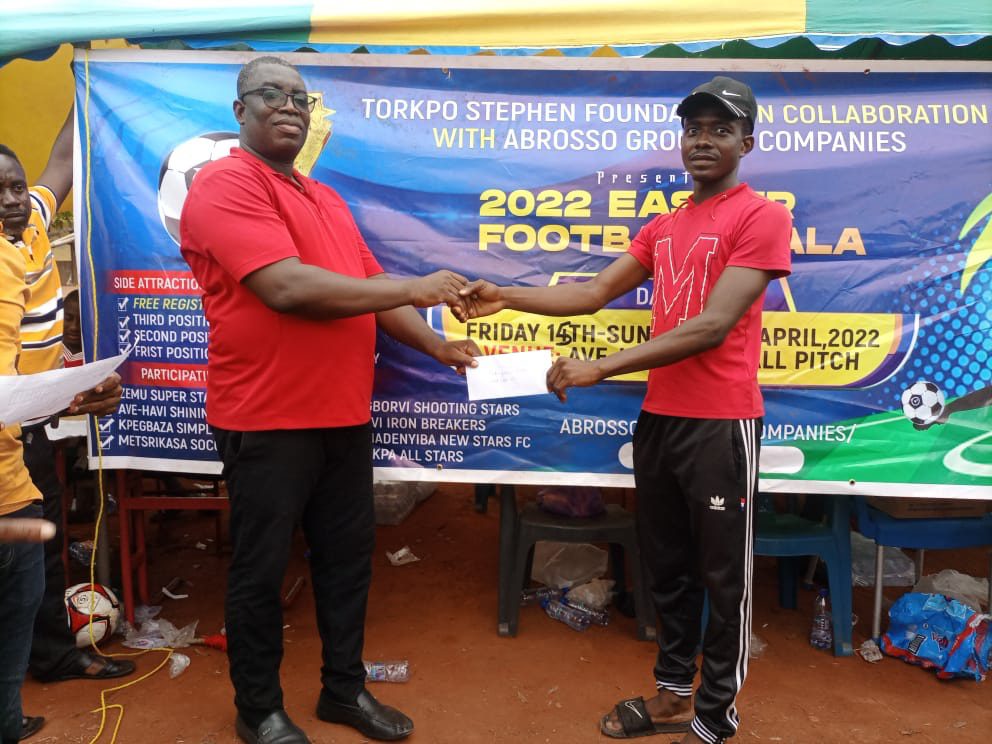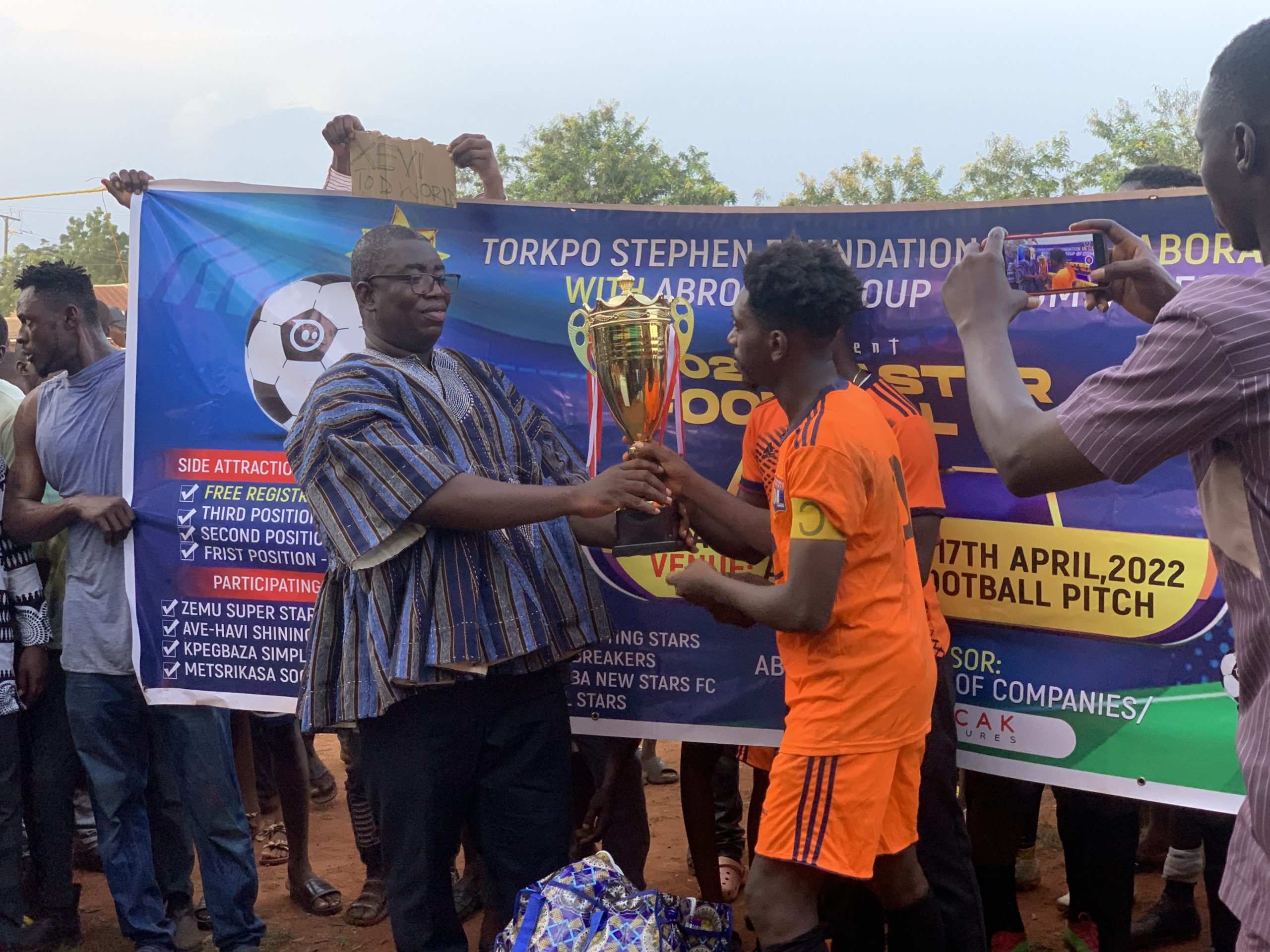 In all, it was a Great Event which brought people from the homes and all other communities within Akatsi North to have a feel of the event.
Ave Xevi the Winners were Presented with a trophy they will keep till next year and then a jersey and a cash prize of 1600 cedis.
The second runners up Metsrikasa also won for themselves 1400 cash prize and a set of jersey while the third place team Ave Havi had a set of New Jersey.
What follows is a mixed bag of images from the 3 days event.