The weekend before today Monday 14th March 2022 has seen a lot of lives lost through road accidents on Ghana's roads
It all started when News broke that a Universe Yutong Bus carrying some students of University of Education Winneba(UEW) has crashed into a stationary cargo truck around Suhum on the Kumasi-Accra highway when the students are said to be returning to campus after the UTAG and Government strike impasses.
Former President Mahama has since the incident taken to his social media Handle to sympathise with the victims of the accident and equally called on road users and drivers to be extra careful while driving or using various roads in the country to save lives.
A number of death have been recorded with dozens more critically injured and are on admitted in Hospitals within Kumasi and Accra.
Another accident was recorded to have happened around Ejisu on same Kumasi highway when a groom on his way to his wedding crashed to death together with his friends.
The other 4 occupants in the grooms Ford car are currently receiving medical treatment at Komfo Anokye teaching hospital and KNUST Hospital respectively according to police report.
Series of accident have all been recorded in the northern region precisely around the Yendi Enclave which have all been reported by some portals in the country.
The minister of Railway Hon.Peter Amewu and MP for Hohoe has equally taken to social media to mourn the demise of some of his party folks through accident during the weekend.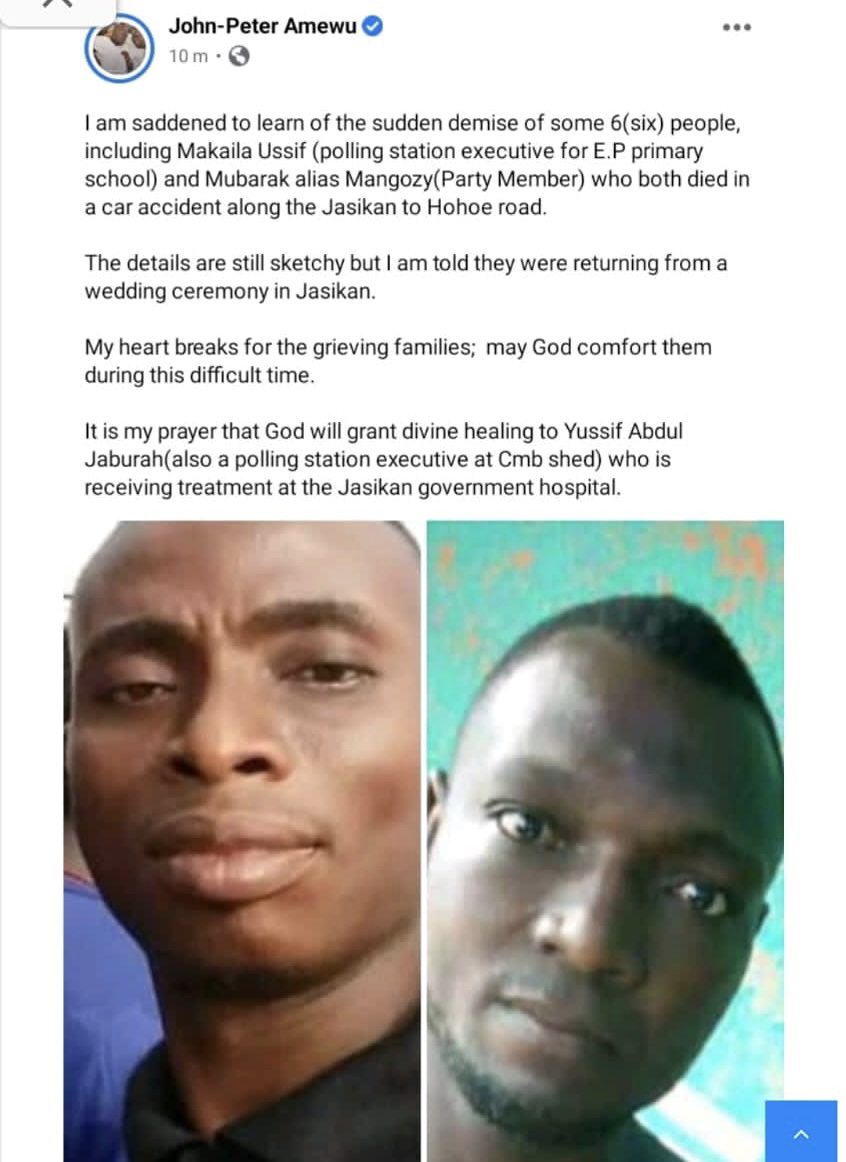 The latest to have happened has reportedly occurred at Patasi Mango Mango down within the Kumasi Metropolis.
A timber truck which is believed to have had a break failure crashed into a red Nissan Sentra sedan as captured in the images below.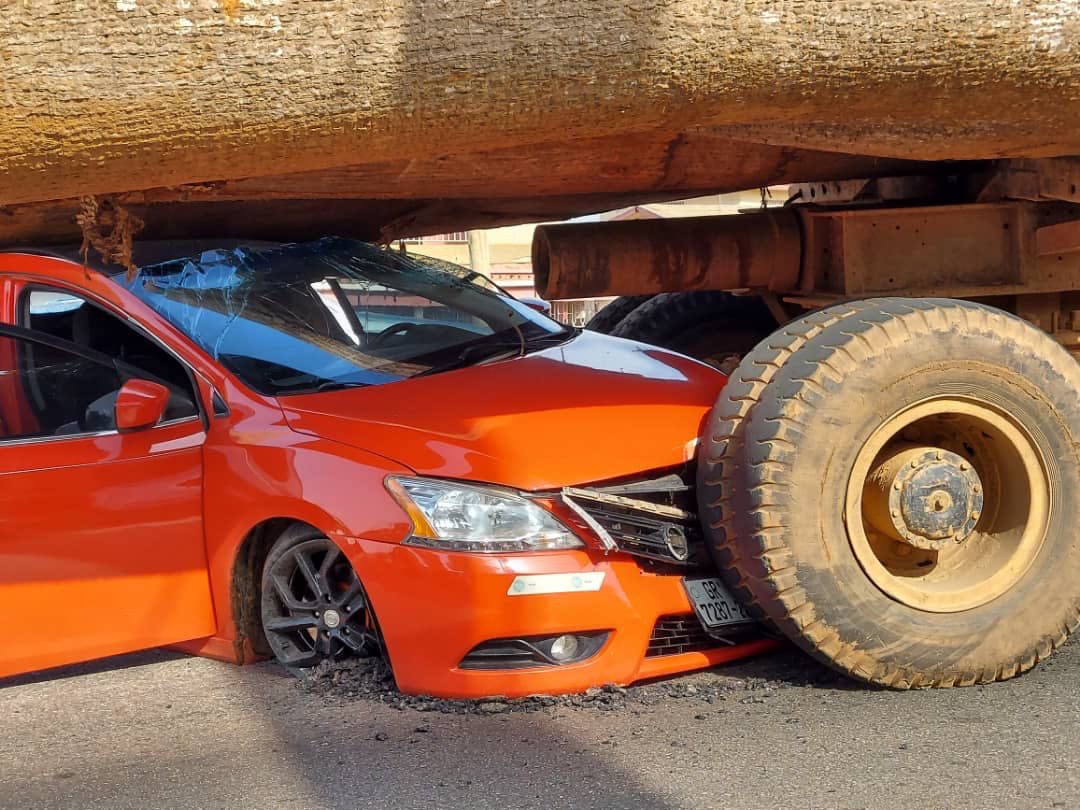 Fortunately, no casualties were recorded even though the Nissan Saloon car was partly damaged.
This has further raised questions about the carnage on Ghanaian roads and how road accident has claimed thousands of lives even though the first quarter of the year has not even come to an end yet.