Burundi's President, Evariste Ndayishimiye, has decided to sack all married government officials with 'illegal unions' outside their marriage.
The new measure was announced by Minister for Internal Security, Gervais Ndirakobuca as the next step in a long-running government campaign to 'moralise society'
According to the directive, every married government official who has concubines, commonly known as side chics, faces the sack.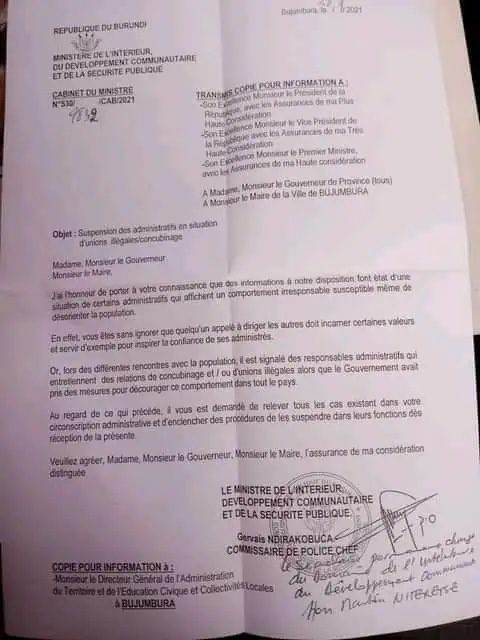 This directive is the second step of the 'moralise society' plan introduced by late President Pierre Nkurunziza.
In May 2017, President Nkurunziza, a born-again Christian, passed a law requiring couples within the country to get married by December 2017 or face legal consequences.
According to him, there was a population explosion in the country caused by men dating many girls simultaneously and impregnating them.
We want Burundians to understand that everyone is responsible for his life, we want order in this country," then-Interior ministry spokesman Terence Ntahiraja told AFP news agency.
Nkurunziza died in 2020, leading to military General Gervais' takeover.