The Ministry of Education (MoE) has assured parents, guardians and the general public of safety of students at the Islamic Senior High School in Kumasi following the shooting incident on Monday June 13.
A statement issued by the Ministry said "The Ministry wishes to inform the public that calm has been restored and full academic work has resumed.
"Again the MoE would like to assure parents, guardians and the public of the safety of their wards and is collaborating with relevant state institutions to bring finality to the matter."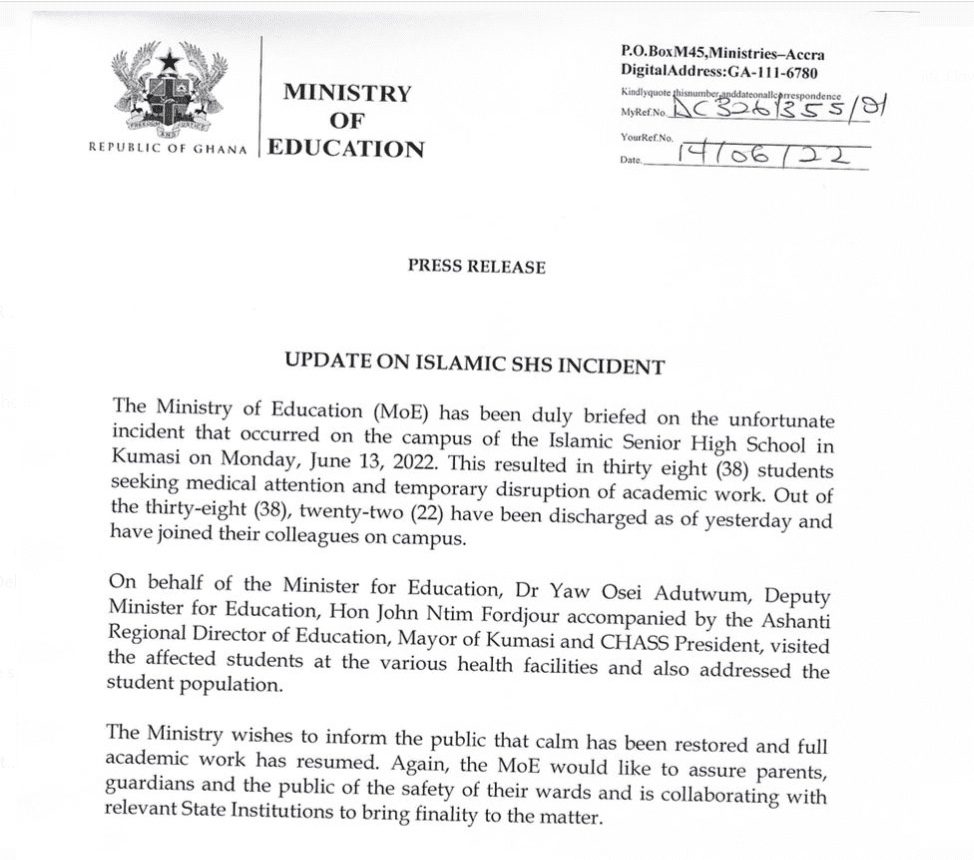 Over thirty students of the Islamic Senior High School were rushed to the hospital after the police allegedly fired tear gas and live bullets to disperse students who were demonstrating over incessant vehicular knockdown.
Worried parents stormed the school to demand for the release of their wards on Monday June 13.
The affected students were conveyed to the Komfo Anokye Teaching Hospital (KATH) and other hospitals in Kumasi.
Sumaila Abukari, a parent whose daughter was one of the victims said his daughter complained of heart-related issues after the incident.
He said doctors at the Komfo Anokye Teaching Hospital were examining her to ascertain whether or not she had developed heart conditions following the incident