The current Majority Leader of Parliament of Ghana, Osei Kyei Mensah Bonsu and some four other Members of Parliament who doubled as Ministers under the former President John Agyekum Kufuor have been accused of taking double salaries.
According to Auditor General Reports released by Investigative Journalist, Kevin Taylor on his With All Due Respect progamme yesterday on Loud Silence Radio and TV, Mr. Osei Kyei Mensah Bonsu, the then Minister of State took the highest amount of Gh20,848.00 of overpayment of his salary.
Also read: Togbe Sei II, Botoku Paramount Chief allegedly defrauded a Chinese lady
Other Ministers who took the double salary include Mr. Christopher Addae, former Deputy Minister, GHc17,936.00; Mr. Samuel Kweku Obodai, former Deputy Minister, GHc17,936.00; Mr. Ernest Debrah – a former Cabinet Minister, GHc19,424.00 and Kofi Osei Ameyaw – a Deputy Minister with GHc17,936.00;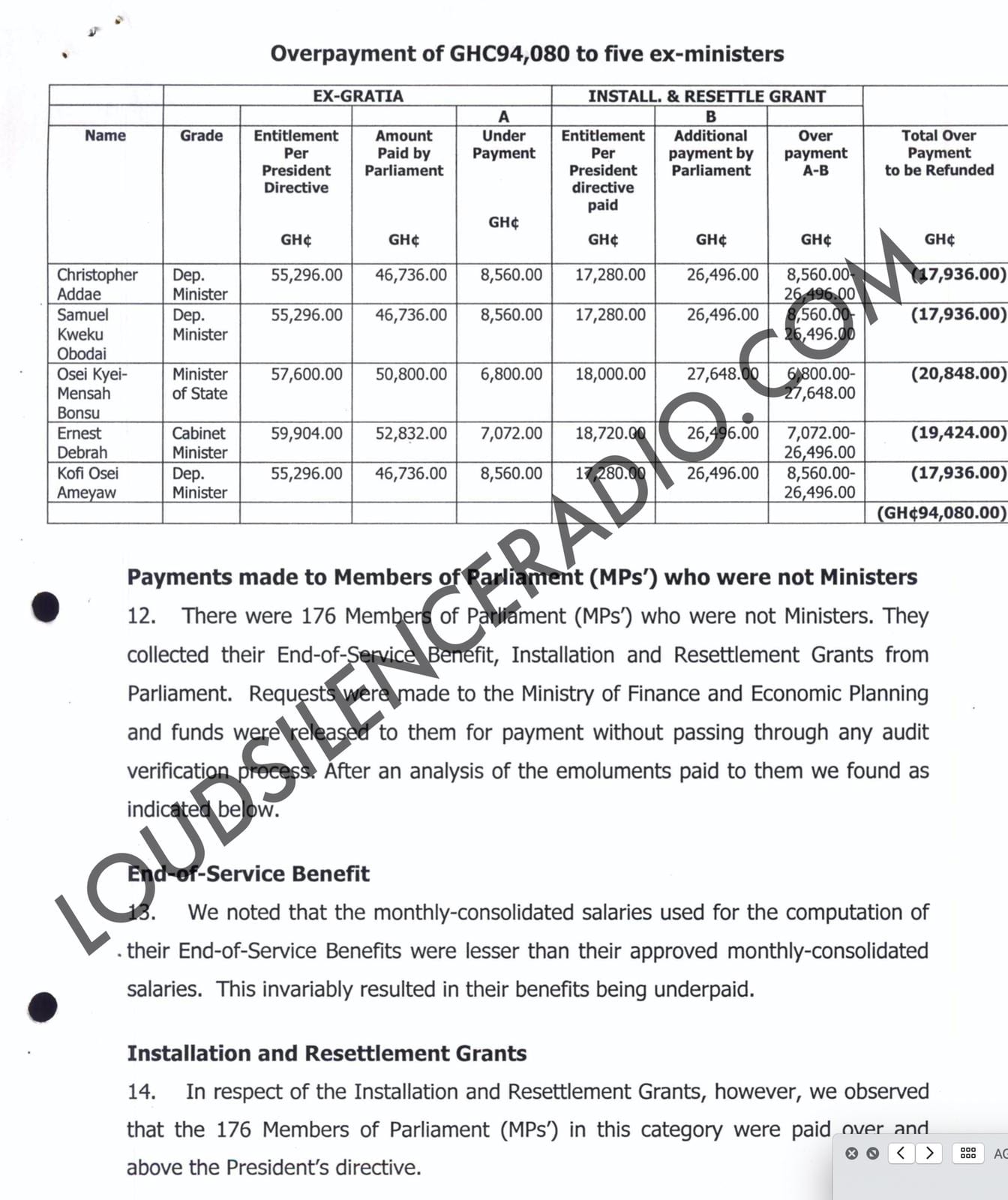 Mr. Taylor said the five give former Ministers were required by the Auditor General Reports to refund various amounts they were overpaid but failed to do so.
He also revealed the list of about 130 MPs who were overpaid in the former President Kufuor's reign and his is daring the Majority Leader to come and deny the fact of the face of the blow documents: