Ghana's finance Minister Ken Ofori Atta who doubles as the Cousin of President Akufo Addo is currently in United States of America with the President on his recent trip to the UN General Assembly Meeting.
However, a rather not so good looking picture of Mr.Ken Ofori Atta has raised eyebrows over his health and issues on what could be happening behind the scene with respect to his health.
The viral images of Ken Ofori Atta shows he has bloated mainly on his face making him almost unrecognizable.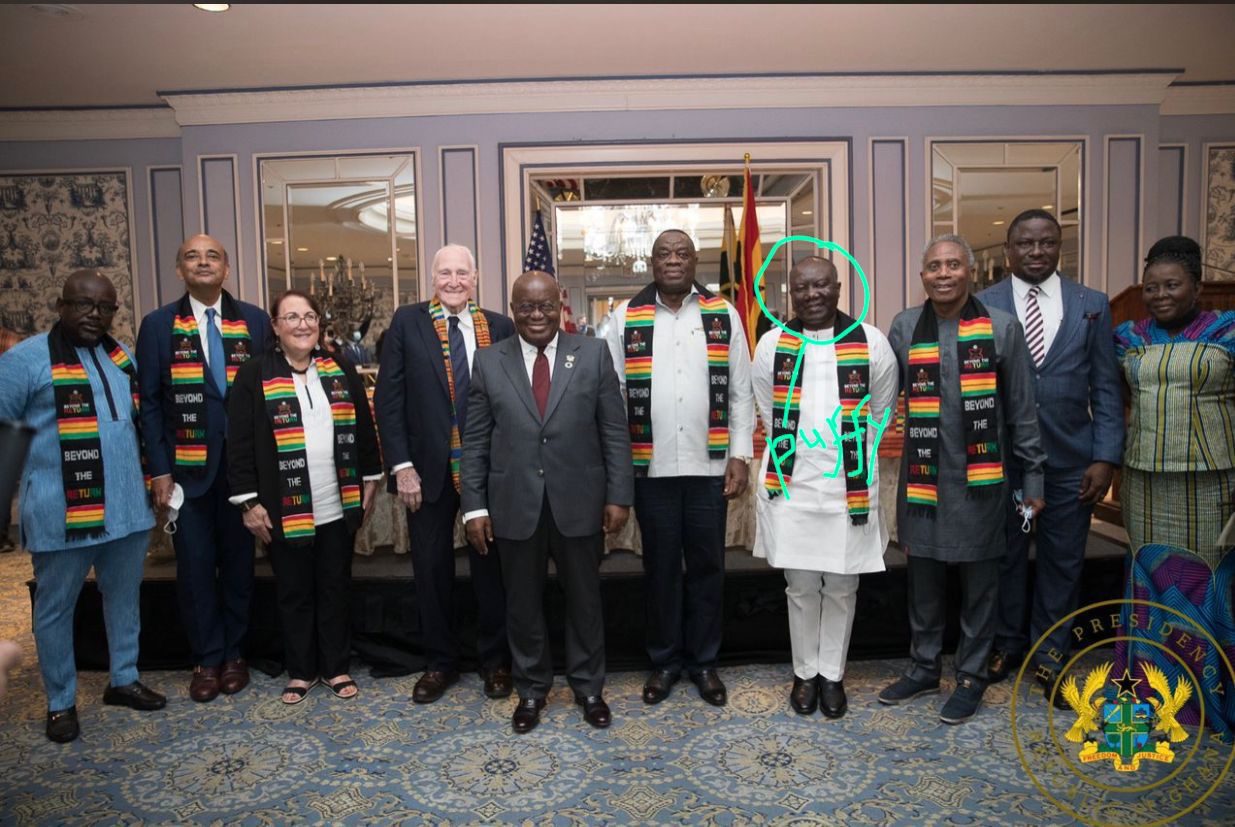 The 62 year old finance Minister looks as though he is swollen and suffering from some Health Complications.
Speaking on With All Due Respect, Kevin Taylor exclusively revealed what has accounted for the recent look of Ken Ofori Atta.
The exclusive confirmation available to the desk of Loud Silence Media is that Ken Ofori Atta has been unwell for sometime now and he had issues with his liver which led him to undergo a surgery to remove his liver for a new one.
The Surgery went well but the aftermath reaction is what is making him look bloated mainly on his face.
On February 14th 2021, the Finance Ministry released a statement saying Ken Ofori Atta had travel to America for urgent medical treatment over Covid-19 Complications.
Since then a little has been seen of him with him hardly making public appearance upon his return.
Ken Ofori Atta's last public appearance before this new one was when he was invited to come to parliament to explain how much Akufo Addo spent on renting luxury jet.
He eventually evaded most of the real questions from the house.
The above listed information are trusted and we have documents of his medical records which is being kept away from the public by the President family.