A WhatsApp Message by Lawyer Kojo Annan Ankomah aka Ace Ankomah has been exposed by Kevin Taylor.
This chats gives credence to how Ace Ankomah knew what an outcome in the Supreme Court would be in the case involving Nana Ogyeedom and Ghana Telecom.
The text intercepted by Loud Silence Media was from Ace Ankomah he sent to a trusted person which is currently in our hands.
It is on record that, the Chief Justice deals with Ace Ankomah and was the one to have informed him about the panel in the case before it.
However, on the day of reading a particular judgment, when the Chief Justice found out a private discussion he had with Ace Ankomah about how he is going to reconstitute the bench and make the case favorable for Ghana Telecom against Ogyeedom has leaked, the Chief Justive was pissed and could not read the judgement.
Below is the message Ace Ankomah sent to spine he trusted about what would happen in the case.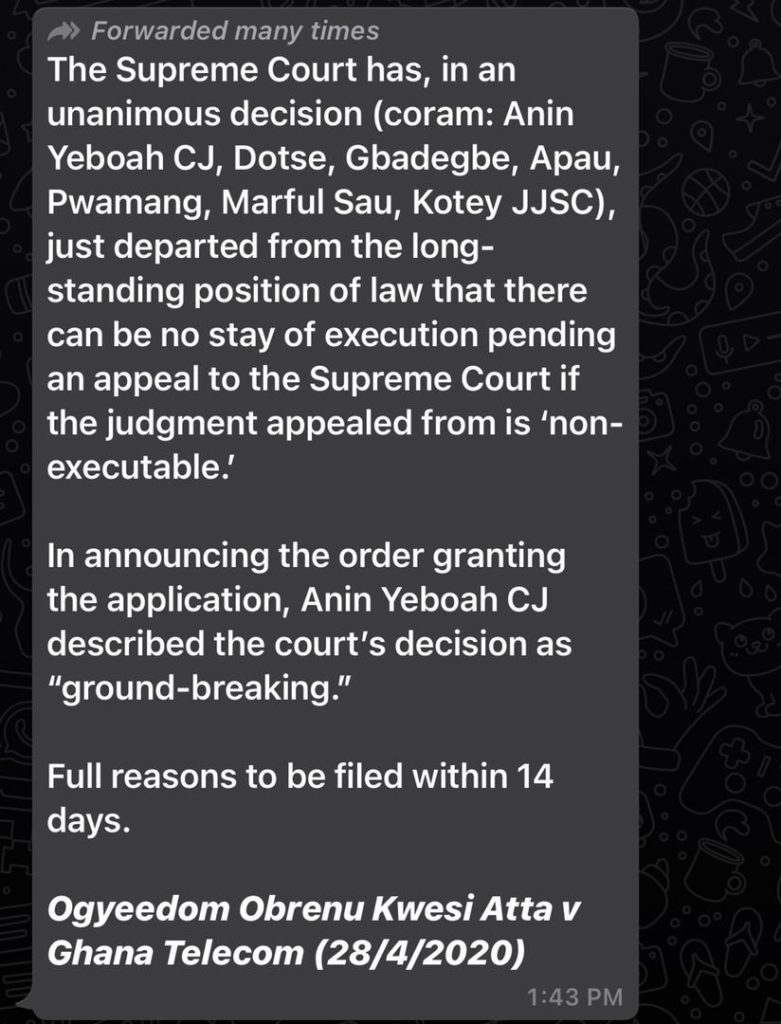 If this is he first time you are coming across this, this edition of With All Due Respect Extended Version by Kevin Taylor will give you a breakdown of the genesis of this message by Ace Ankomah and how Ghana's Supreme Court has been turned into an Avenue of scandal under Kwasi Anin Yeboah as Chief Justice