There seem to be something fishy ongoing at the Free Shs Secretariat which the Presidency is keeping from the General Public.
One William Darkwa was appointed as the Coordinator for the Free Shs secretariat on 31st October 2021, however on 4th November 2019, he was issued with a letter signed by Secretary to the President Asante Bedietuo asking him to go home as he was sacked or relief off his post.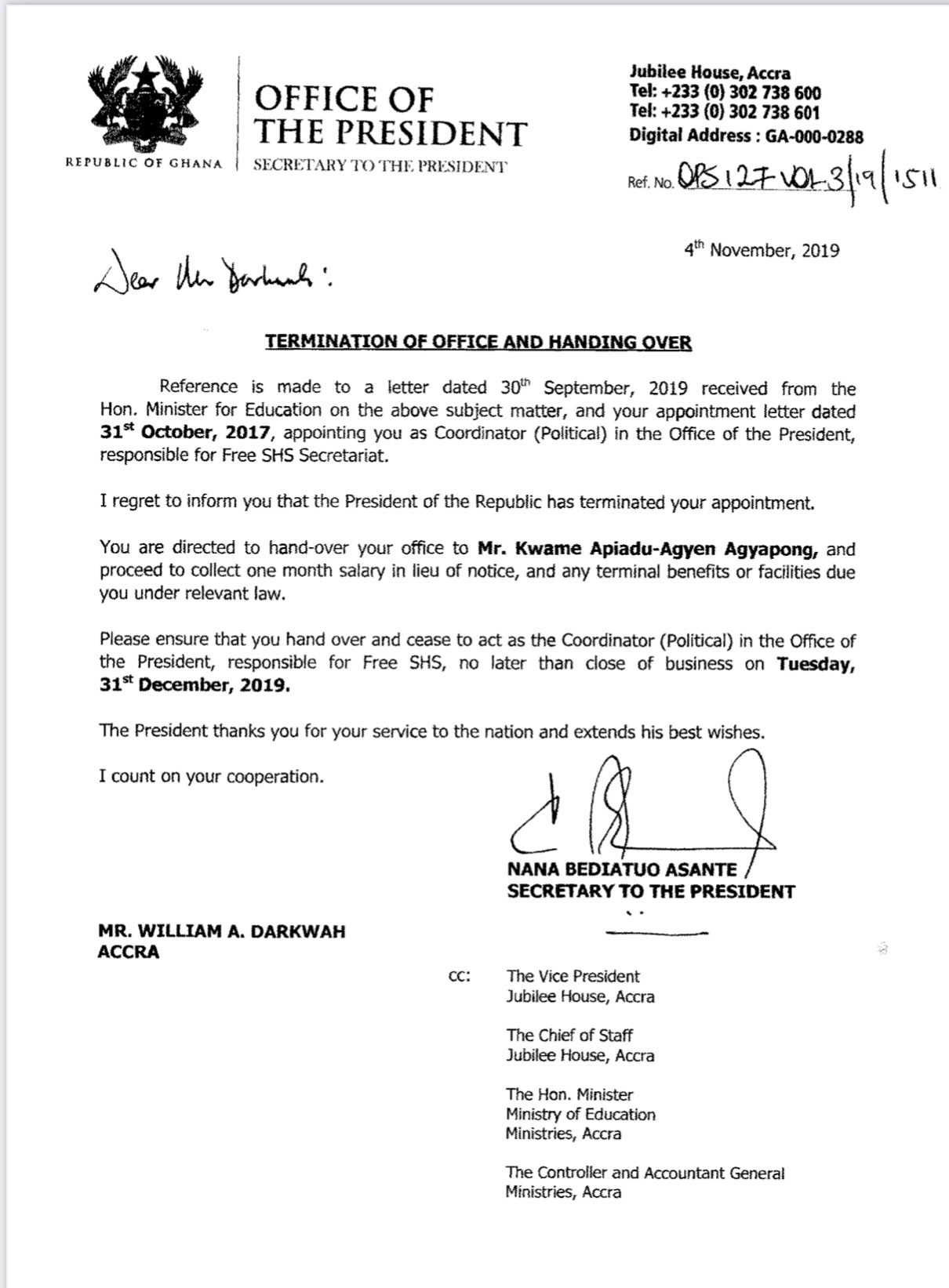 In a twist of event, the same person who was sacked without reason was on 26th October 2021 given same appointment as he was sacked from barley two years ago without reason.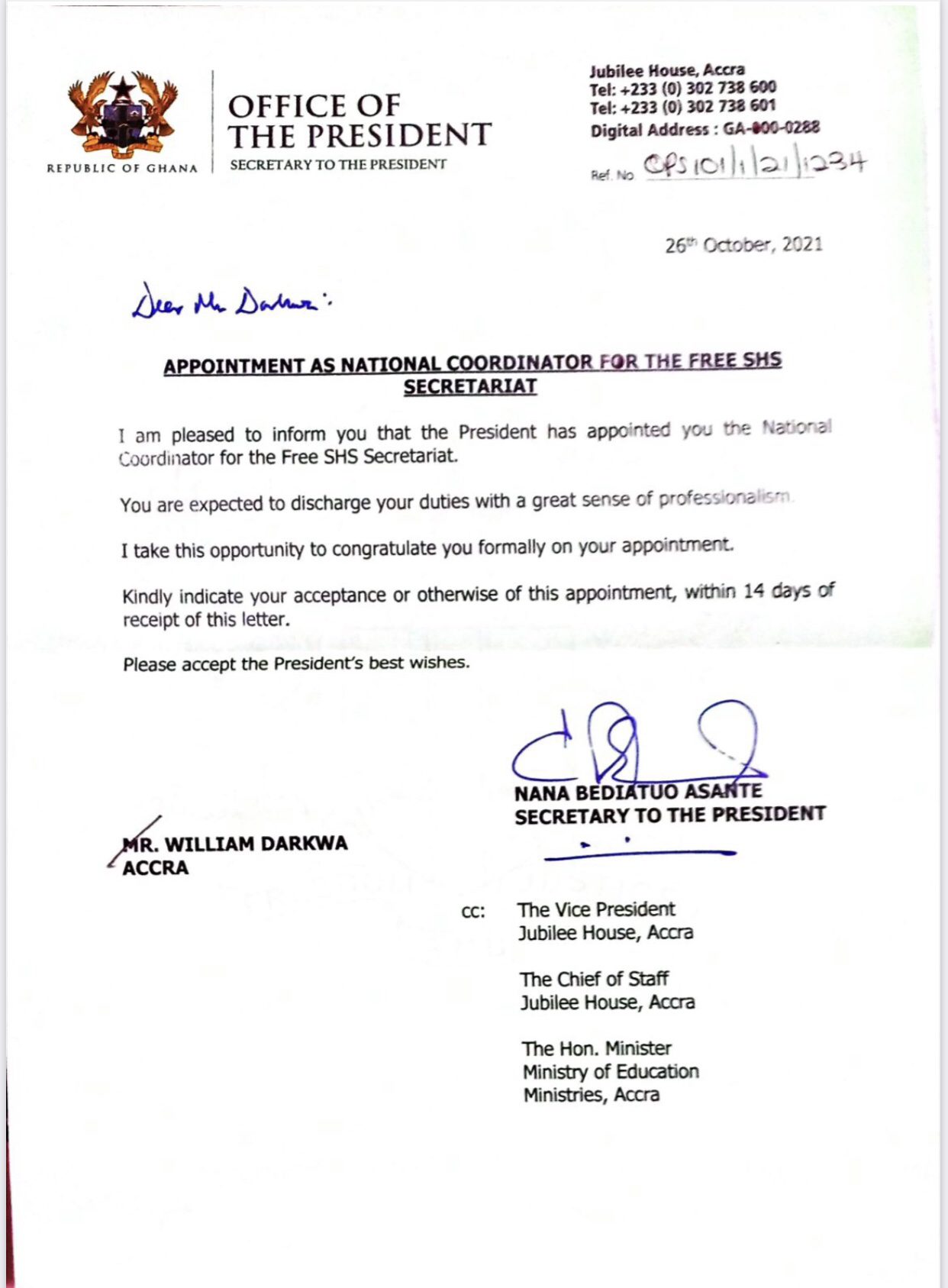 Even though this turn of event has somehow been kept away from Ghanaians, Loud silence will take the pain to investigate what led to the dismissal of Mr William Darkwa in the first place in 2019 and what has been the basis for his new appointment to serve in the capacity he was initially sacked from.
The turn of event is similar to that of the school feeding Program coordinator who was initially sacked by Adwoa Safo but was later reinstated for funny reasons