Investigative Journalist Kevin Taylor has blown the cover of National Petroleum Authority and Ghana Revenue Authority about how they are helping some oil marketing companies owned by bigwigs in the governing New Patriotic Party to evade taxes.
Exposing the whole deal on With All Due Respect Extended Version, Mr Taylor revealed that contrary to the standard practice where OMCs who owes taxes for a period of two weeks will be auction to settle such debts, some OMCs due to the fact that is owned by some senior members of the NPP are owing millions of cedis to the state in taxes yet GRA is not going after them.
These companies from 2018 till date have successfully evaded paying taxes with the help of GRA and NPA Senior officials.
Oil Marketing companies like G&G oil owned by Hassan Tampuli who is outgone CEO of National Petroleum Authority And also the MP for Gushegu constituency owes taxes to the tune of over 23 Million cedis.
The Northern Regional Chairman of the NPP Mohammed Baantima widely known as Chairman Samba also owns LillyGold energy owes Ghana in taxes to the sum of over 28 million cedis that NPA and GRA are refusing to go after.
Others like the North East Npp regional chairman also owns an oil company evading taxes because his government is in power.
These stinking practices by GRA and NPA is making Ghana lose billions in revenue due to corruption.
Interestingly, owner of Santol Energy alhaji Fareed Yakubu who owes Ghana over 52 million cedis has been given a new license to operate a new OMC known as Muna energy so to help him evade taxes due the state.
Kevin Taylor in the past have done scandals on PDS, NDA, National Lotteries, NYA among others.
Below is the documents giving out names of The companies and how much they owe Ghana that GRA and NPA are taking kickbacks from and helping them not to pay the rightful taxes to the state.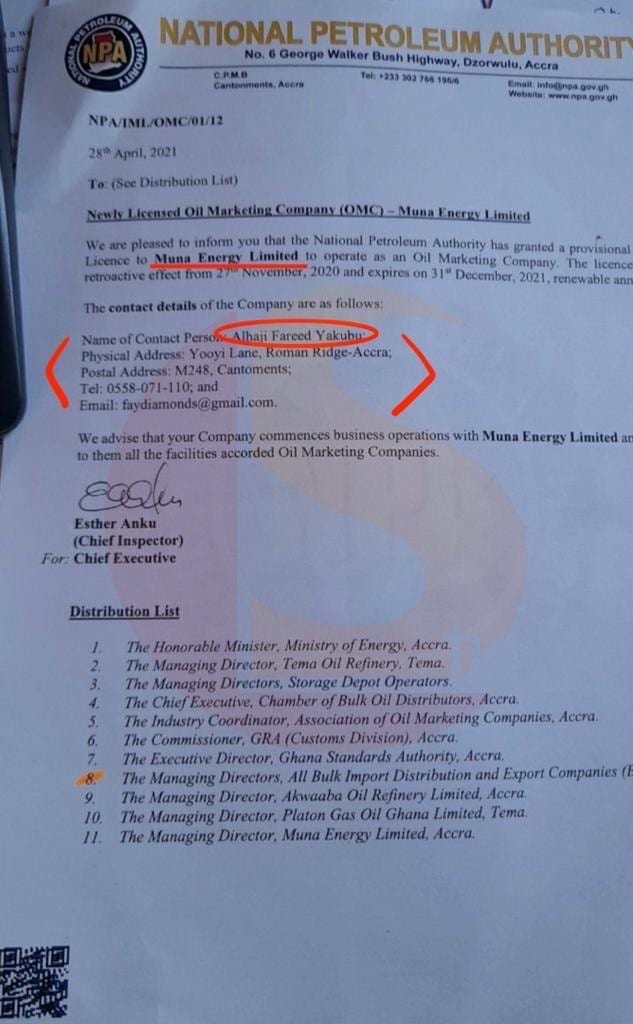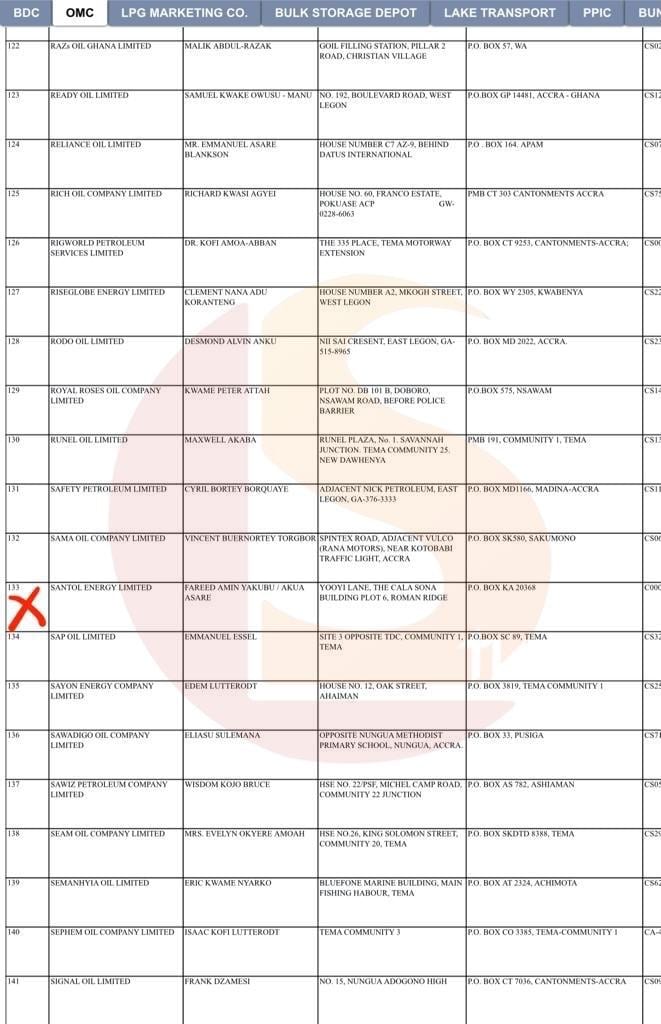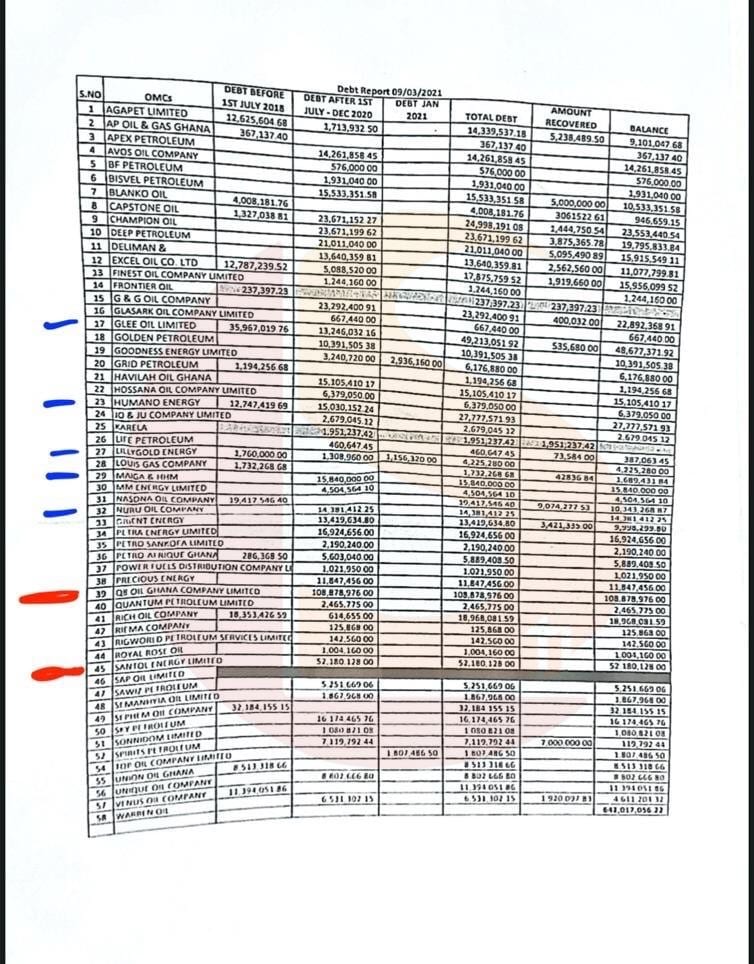 Attached is the video commentary of Kevin Taylor breaking down the scandal to your understanding.