Ghana's only oil refinery established in 1963 known as Tema Oil refinery for years have seen management trouble under successive governments in the history of Ghana.
But between 2012-2016, the State company under the leadership of Engineer Kwame Awuah Darko and the government of John Mahama was revived to be an important state company driving the economy of Ghana.
TOR as it is widely known became a profitable organization with the company having a good stand in the petroleum industry in the Sub region of West Africa.
Fast forward in 2017, President Akufo Addo took over as President and eventually appointed Isaac Osei to be the Managing Director of TOR.
The once profitable company was rundown by the new management of TOR and the company as we speak has been shutdown with no operation ongoing due to tones of debts the company has incurred under the NPP government led by Nana Akufo Addo.
Inside story intercepted by Loud Silence Media has been revealed by our lead team member Kevin Taylor.
According to a top management member of Tema Oil refinery, the once enviable company just 5 years ago would need miracle for it to be revived as the company is saddled with huge debt and deliberate mismanagement and thievery which has led to the loss of million of dollars vis-a-vis billions of Ghana cedi.
As we speak, TOR have no capacity to refine even a cup of crude oil as the company has been shutdown with no operational duties ongoing.
Salary of workers are in arrears, the company owes Electricity Company of Ghana(ECG) some 30 million cedis in debt with Ghana Revenue authority threatening to shut it down completely over debts.
Ghana Water company limited has cut supply of fresh water to the company over their inability to pay their debt.
Should there be a fire at TOR today, the whole factory will be razed down by fire because there is no water to handle such emergencies if the need be.
The company cannot pay SSNIT of the few staff left in their payroll with some workers left to their fate as loans they took to survive on has exceeded its time of payment.
At the time Awuah Darko left office as the MD, TOR had a backup cash in excess of over 90 million dollars but the whole funds have been mismanaged by the outgone MD Isaac Osei on frivolous foreign trips which yielded no benefit to Tema Oil refinery.
Below is the detail of what the top management member handed over to loud silence media over the rot this Akufo Addo led government has supervised at TOR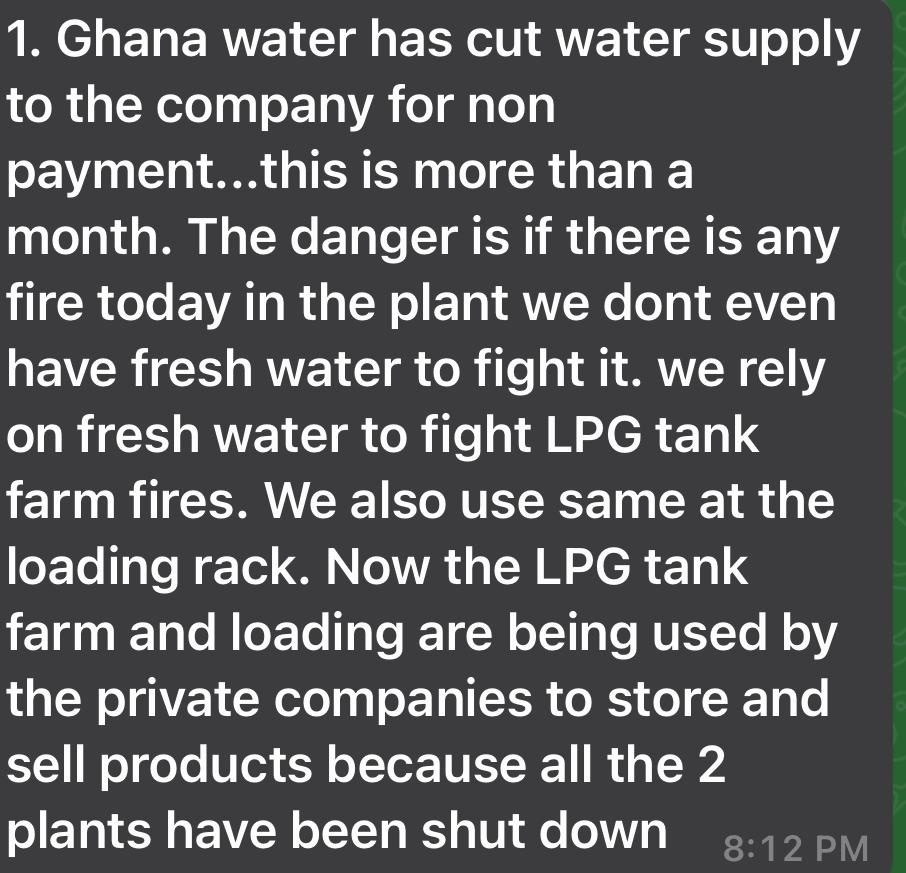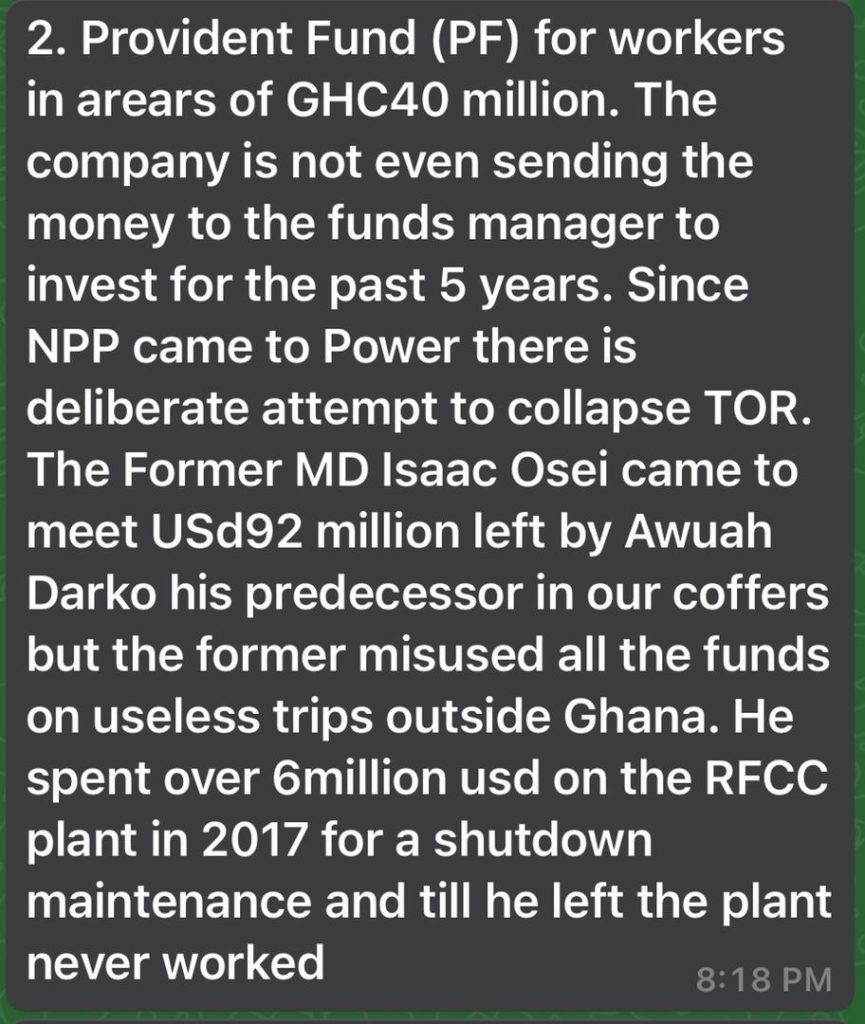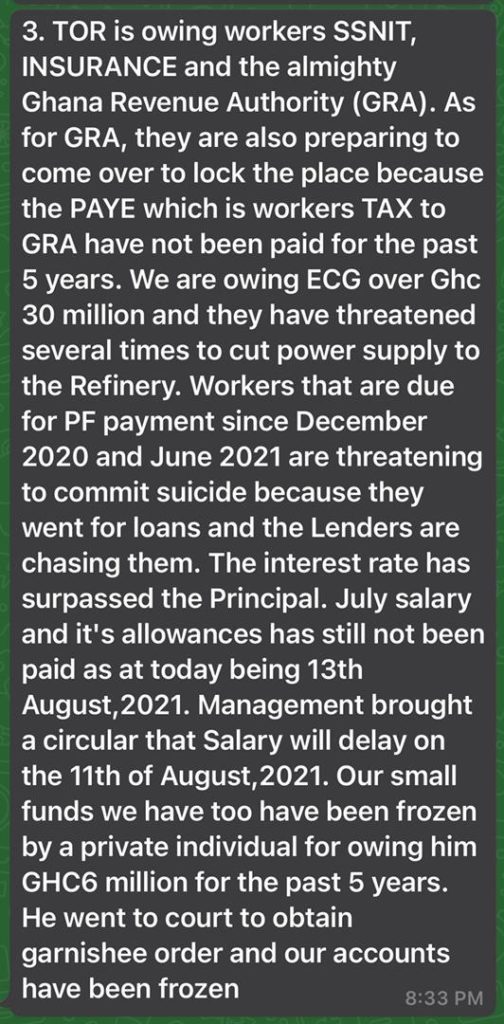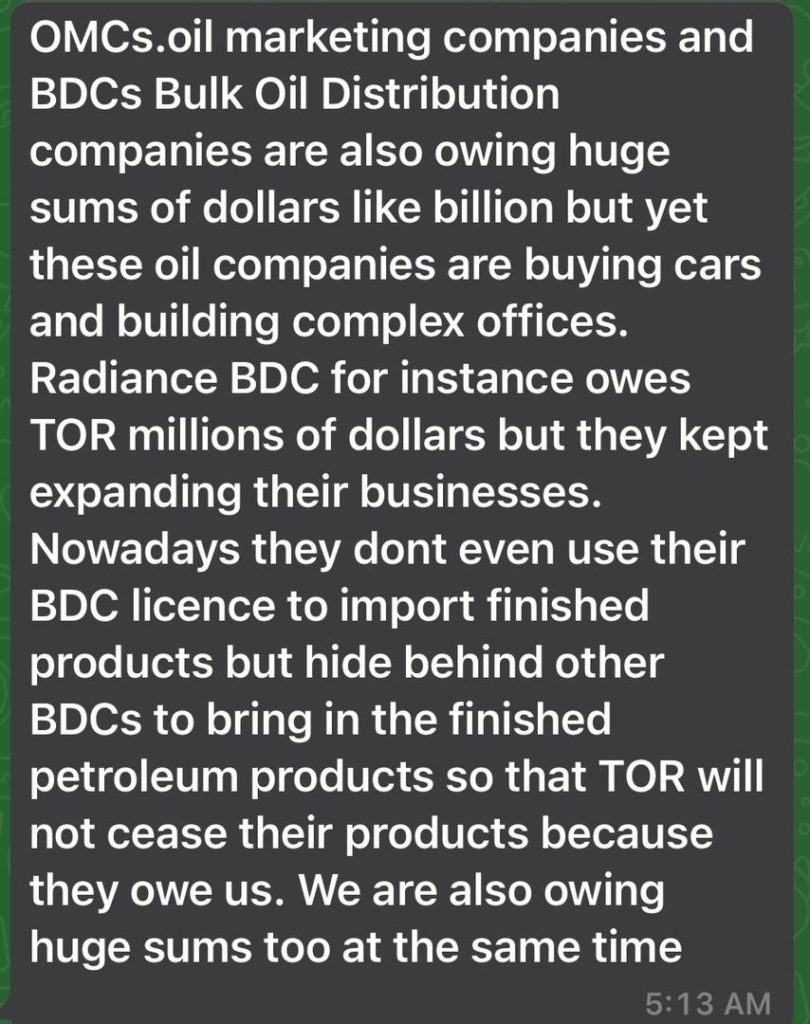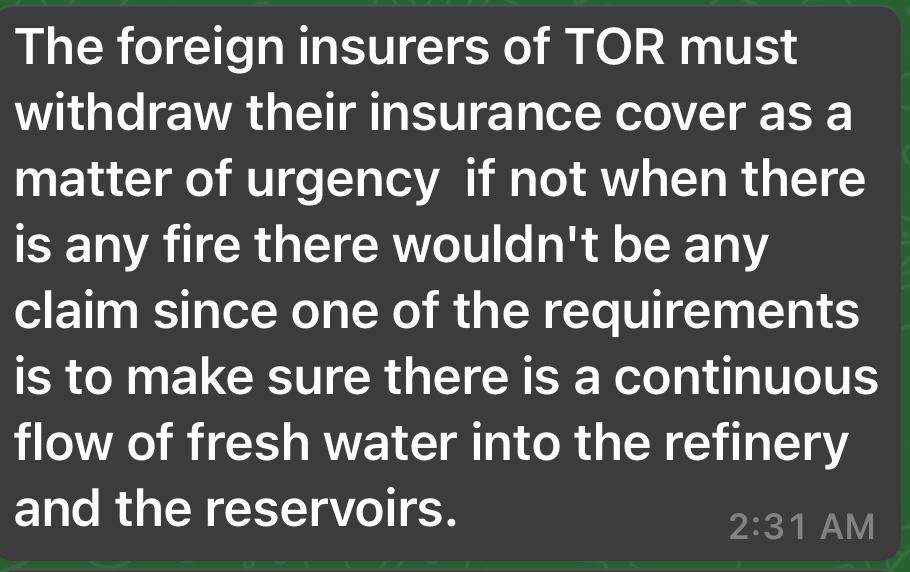 Source:Loud Silence News