Freedom of speech has come under threats under Akufo Addo's government as such almost every single person who express their frustration of the government becomes a target.
Social Media commentator of the opposition NDC Dzifa Gunu has shared a screen shot of a message he had in his inbox purported to be from a National Security Employee recruited by this regime.
Prince Adams as his name on Facebook suggest took to the inbox of Dzifa Gunu to threaten him to watch his back because National Security will come for him.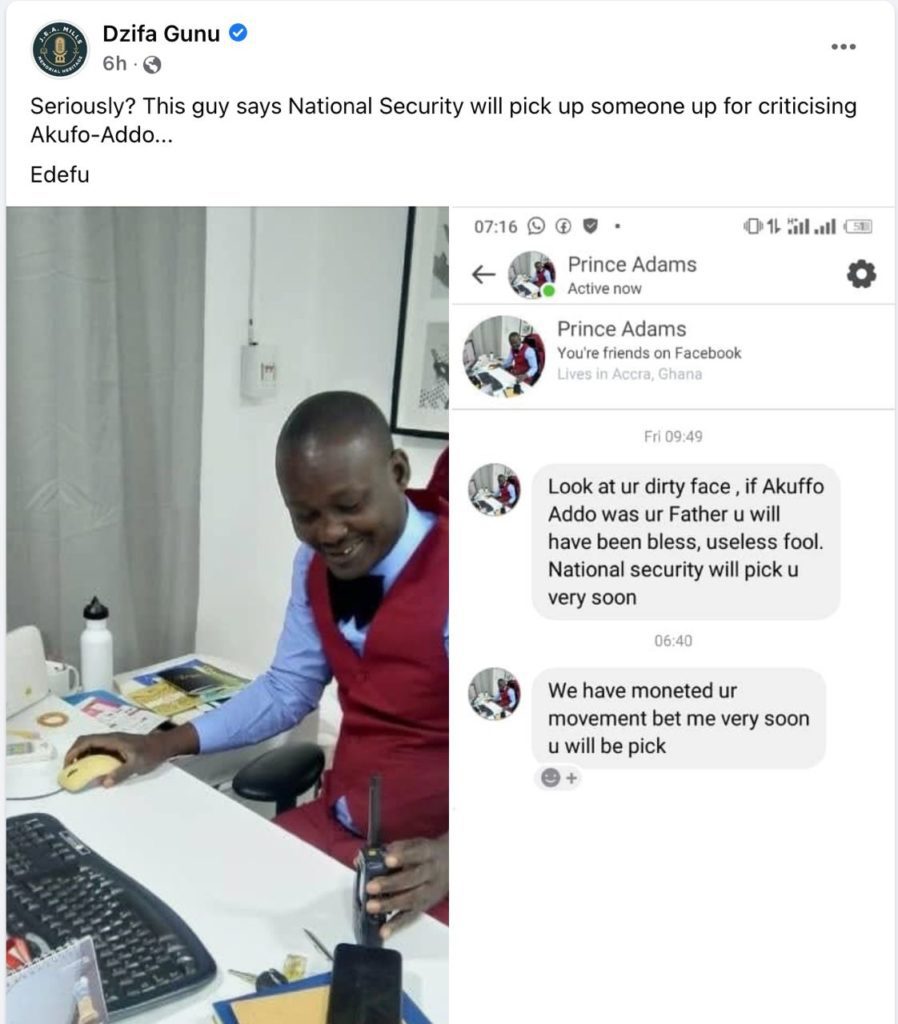 This is coming at a time series of journalists hasse been haunted with party thugs recruited as National Security.
Accra Fm's Bobbie Ansah have had a fair share of how intolerant Akufo Addo is together with Captain Smart among others.
Ghana must be sitting on a time bomb if this disturbing trend of silencing opposition views by Akufo Addo is not felt with now.