Haulage workers really had their work cut out for them after discovering a sea of beer cans filled with urine inside a three bedroom house.
Around 5,000 tinnies were littered all over every room of the home and had even been stuffed inside the cupboards.
Discarded cigarette packets and pizza boxes were also strewn across the house in Hebburn, South Tyneside.
The tenant started using beer cans as his loo after his toilet stopped working, but it is not known if he asked his landlord for help.
Company director Johnathon Caisley said: 'We got a briefing of what was there, but it was nothing like what we expected.
'All the beer cans were filled with urine. The tenant broke his toilet for God knows how long and filled every can in the house.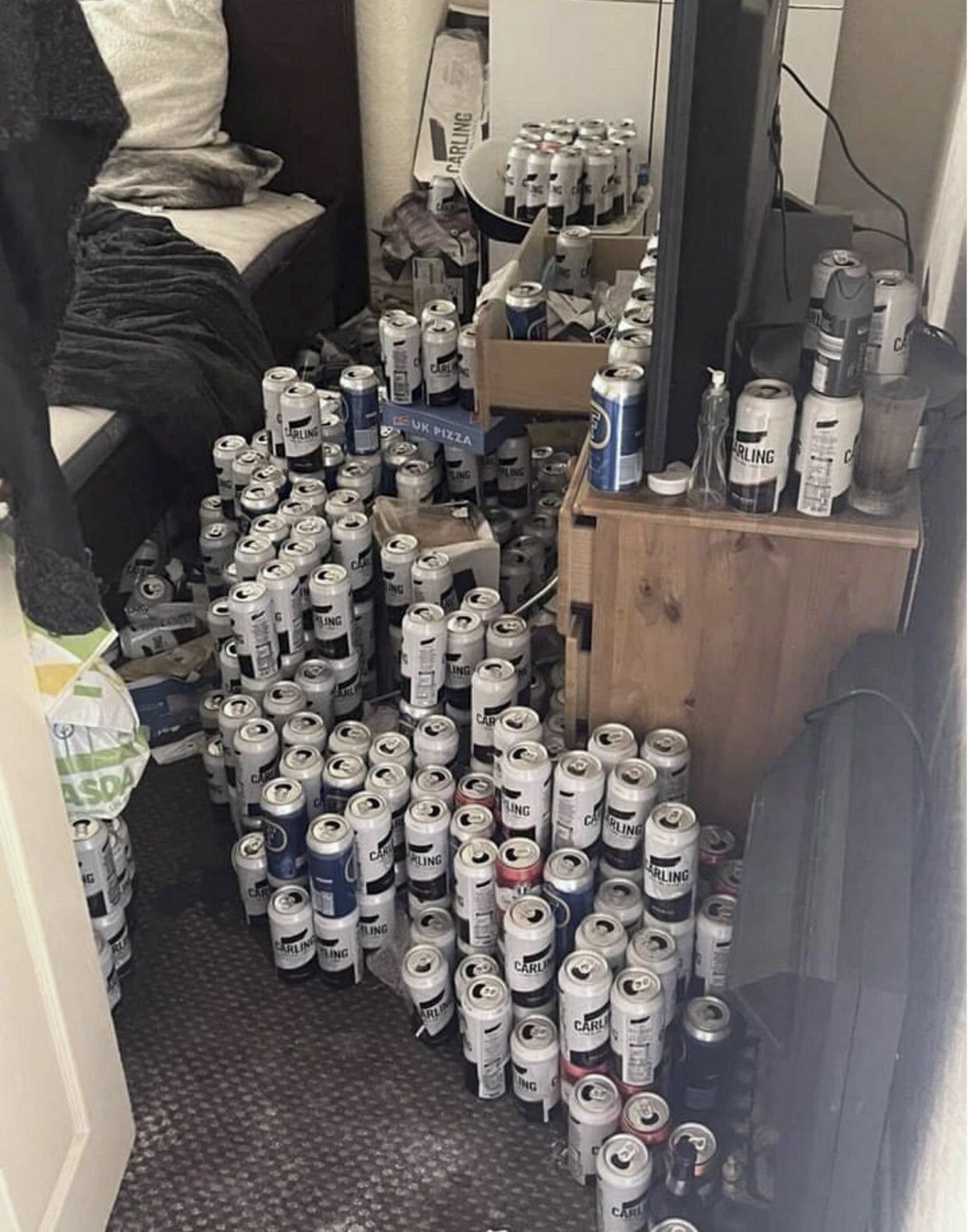 'It was the smell, it was disgusting. I reckon there was well over 5000 cans filled.'
When asked where the tenant was going to poo, he said: 'I've got no idea, I don't know what he was doing for that, not that I want to know either to be honest.'
With the help of cleaning service Partners in Grime, it took two and a half hours to clean the rooms.
Johnathon, from Newcastle, added: 'We've been established a year now and that's the worst job we've done, by far.'
Source:Metro News UK