The National Youth Organiser of the governing New Patriotic Party (NPP), Henry Nana Boakye (Nana B), has condemned Convener of Fix the country Movement, Mr Oliver Mawuse Barker-Vormawor, for welcoming the news of military takeover in Guinea.
He called on the national security to keep an eye on him following his comments.
In series of Facebook posts, Mr Barker-Vormawor who is also a private legal practitioner said "Neho! I welcome the news of a military coup in Guinea.
"Still waiting on confirmation of its success. Hopefully a new transition process is put in place quickly. Guinea shall work again."
Another post said "If only the People of Guinea had fixed themselves, all this won't be happening!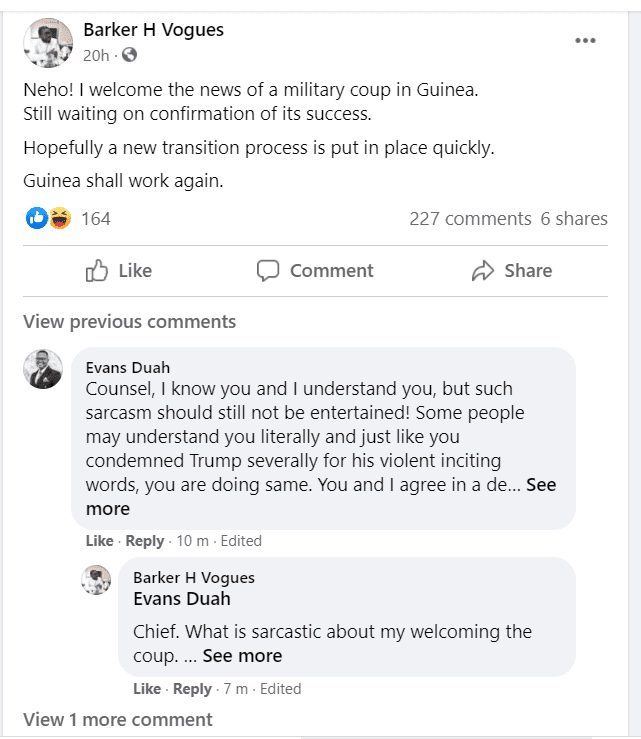 Reacting to this also in a Facebook post, Nana B said "So this FIX THE COUNTRY chant is all about applauding military coup. Barker H Vogues is the leader of this fix the country group and he is celebrating this nonsense. I implore our national security to keep a close eye on this individual and his assigns. It's too bad he's a lawyer."