The First Lady, Mrs. Rebecca Akufo-Addo, says she can't accept the emoluments approved for her by Parliament.
She has thus decided to refund to the state, all the monies paid her since 2017, which amounts to GHS899,097.84.
This was captured in a statement signed by Korkor Bleboo, the Director of Communications at the Office of the First Lady.
"The First Lady, in consultation with the President of the Republic, has decided to refund all the monies paid to her as allowances from the date of the President's assumption of office, i.e., from January 2017 to date, amounting to GHS899,097.84."

"The First Lady has also decided not to accept any monies that have been allocated to be paid to her, pursuant to the recommendations of the Ntiamoa-Baidu committee, as approved by Parliament. She is doing this as a purely personal decision, without prejudice to the rights of others, and not to undermine the propriety of the process undertaken by Parliament."
In the statement, Mrs. Akufo-Addo's Director of Communications argued that the First Lady did not request to be paid any allowance and that "she only received that which existed and [was] attached to her status, albeit informally."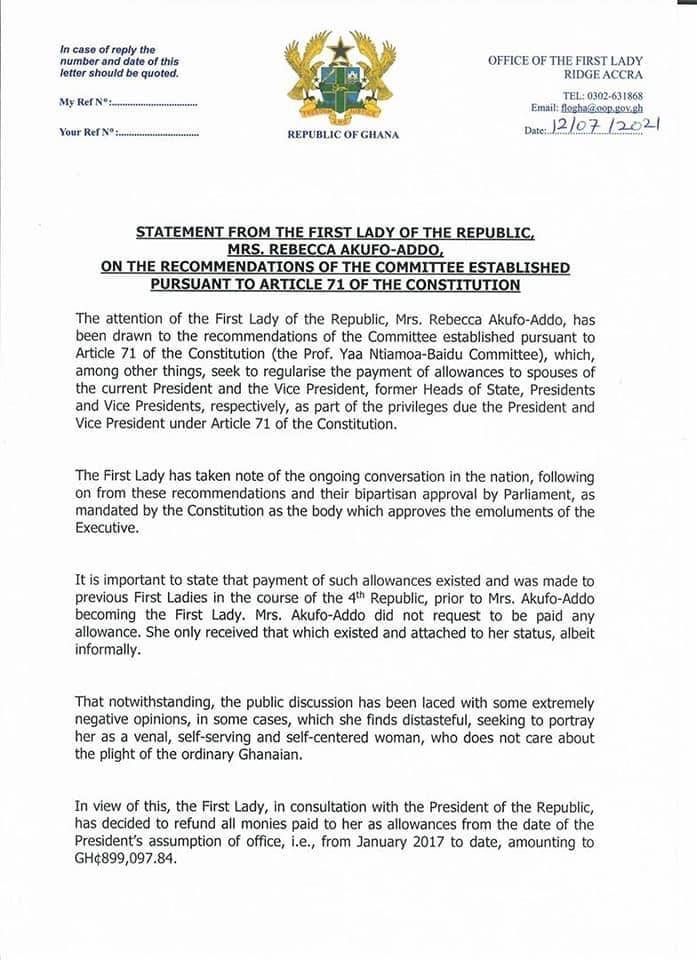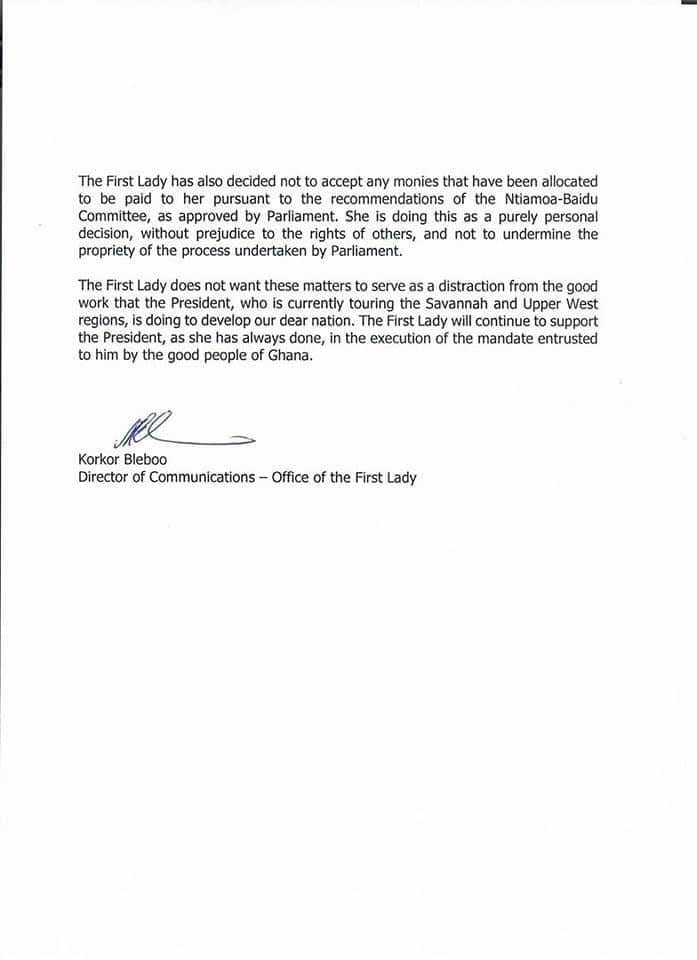 Her action comes on the backlash her husband's government has received from Ghanaians in their attempt to pay her and Samira Bawumia.
Per report, both were going to receive salaries in the range of cabinet ministers with many other allowances.
In a time where hardship has taken over Ghana and people can't afford meals, Akufo Addo consumed by greed was eager to pay his wife for nothing.
As if renting a 17,000 euro an hour private jet was not enough, the President who campaigned on the backdrop of protecting the public purse is rather fixated with lavish spending even at age 77.