Ghana has made it to some international tabloids for the wrong reasons yet again under President Akufo Addo.
It's actually not the first time Ghana has been ridiculed through the corrupt practices of members of the Akufo Addo led government.
As the world battles the COVID-19, Scientists across the globe put their lives on the line in finding vaccines to save lives and that was what the Sputnik V Vaccines seek to achieve.
An investigation by Norwegian tabloid Verden Gang(VG) has exposed how Ghana government bought the Sputnik V COVID vaccines twice the price of the market price through middlemen.
These slides gives a clue of how the shady deal began and those involved.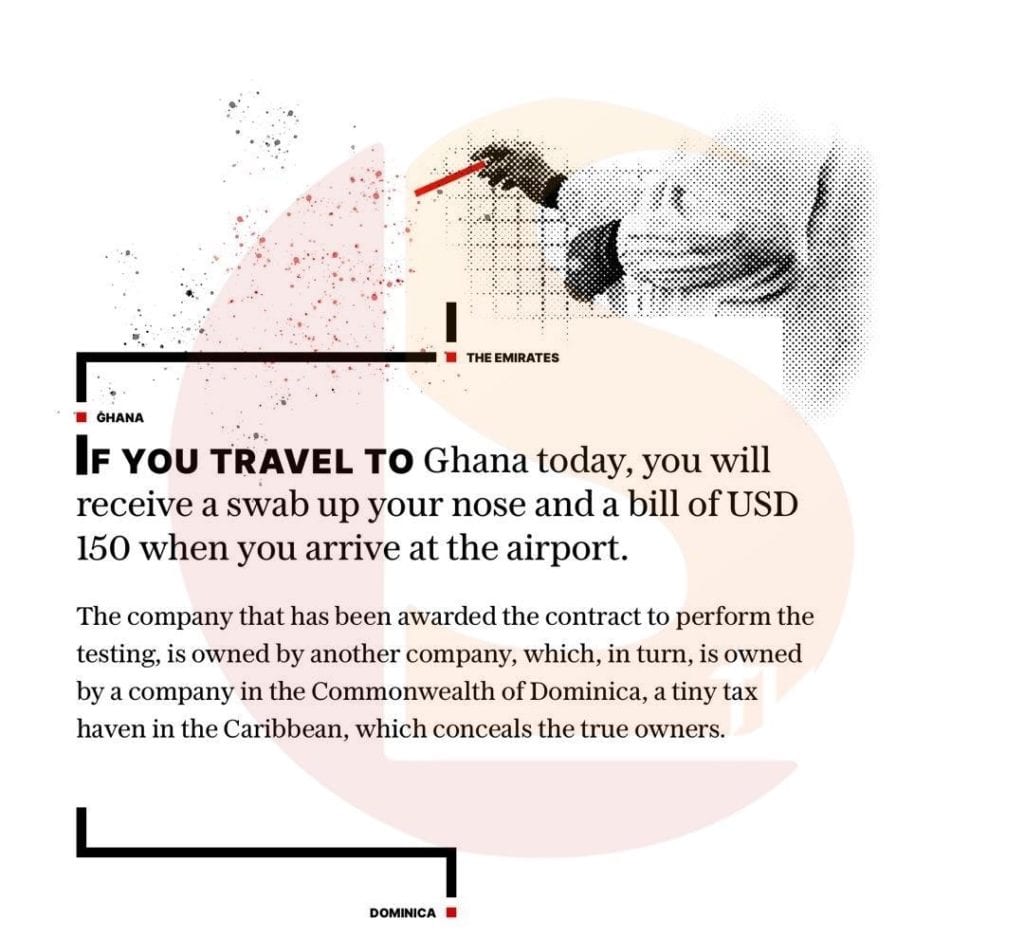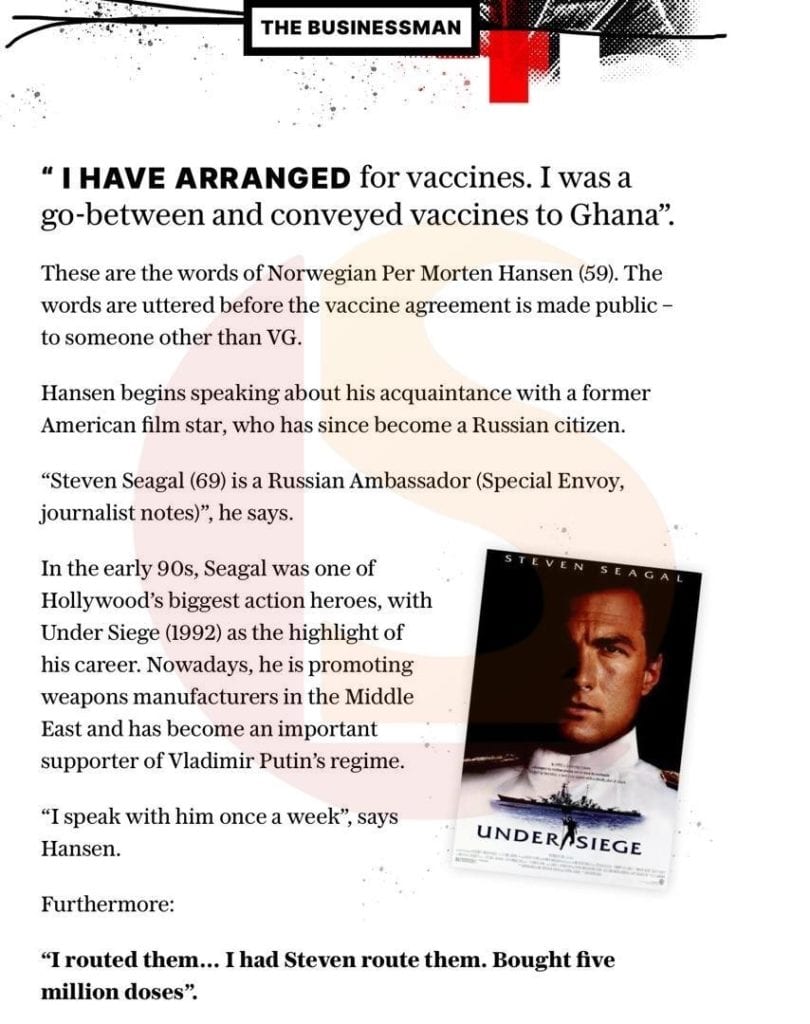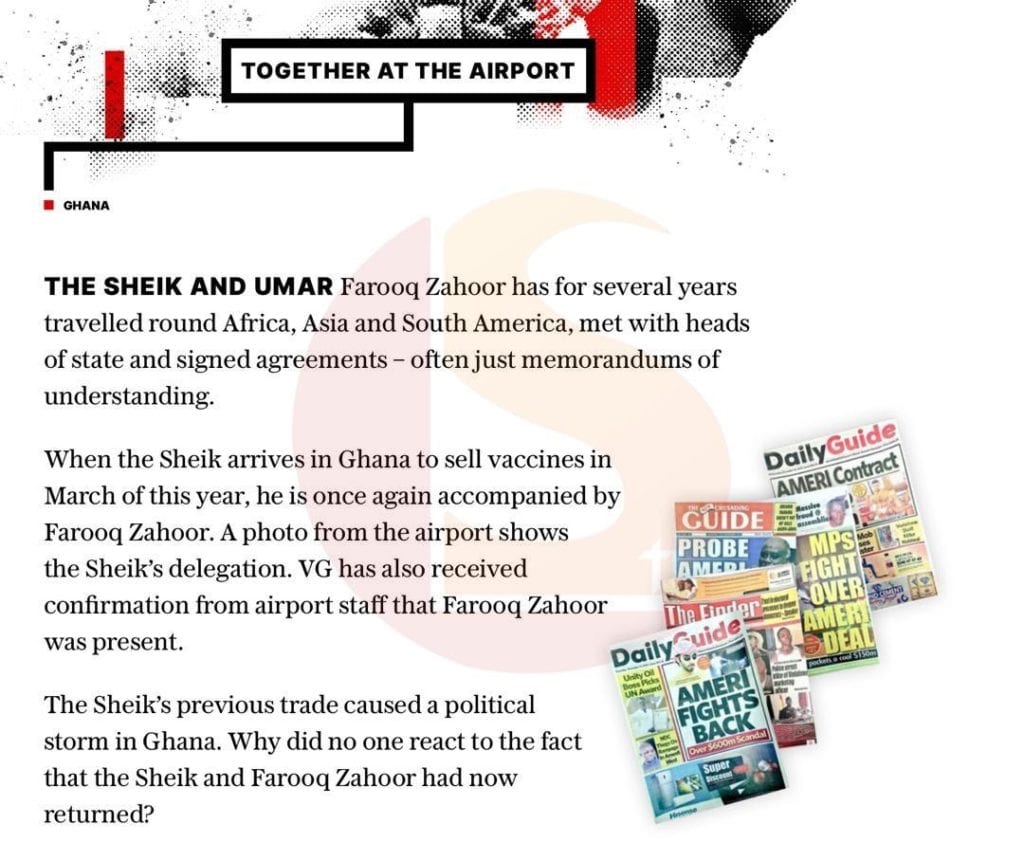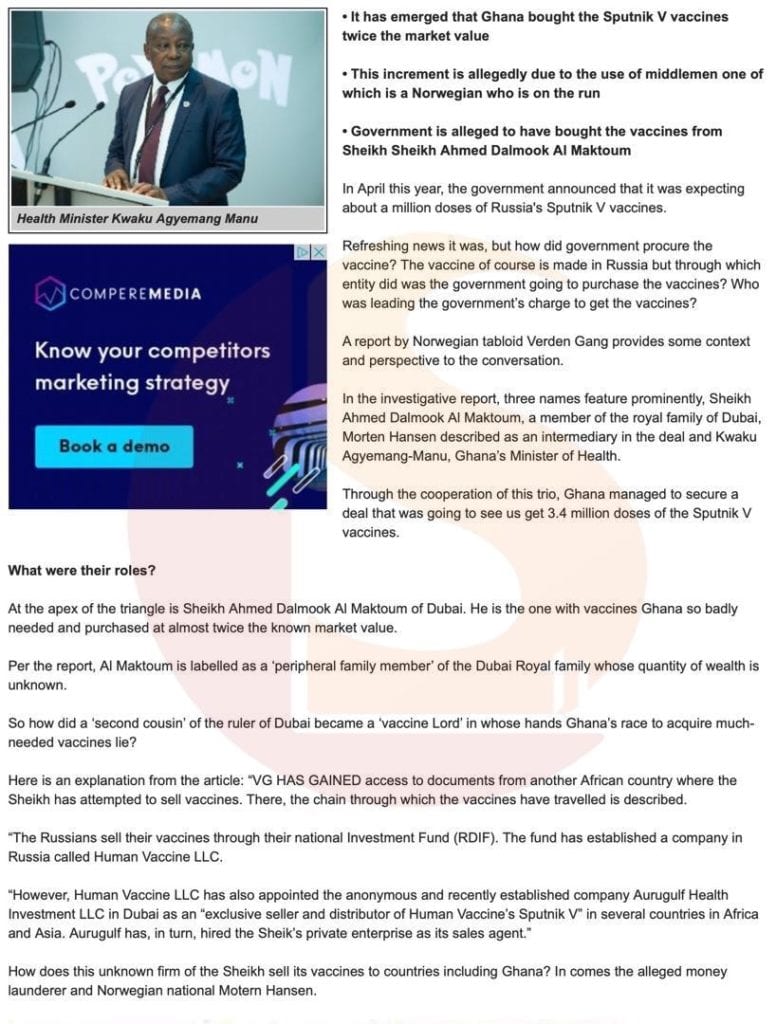 This is something the Ghanaian government under the watch of Akufo Addo is shielding from its citizens.
Credit: Verden Gang(VG)