America's President Joe Biden has announced the creation of a staggering 1.5 million jobs since he took over as President.
The leader of arguably the most powerful nation in the world won against Donald Trump in a historic landslide victory.
In announcing the news, President Biden took to his social media handle and said "
Before we took office, the economy added back 60,000 jobs per month. It's now adding back 500,000 jobs per month.
In fact, we've created 1.5 million jobs—more jobs than have ever been created in the first three months of any president in our nation's history."
America was severely hit with the Covid pandemic but as we speak things seem to be climbing back to normalcy.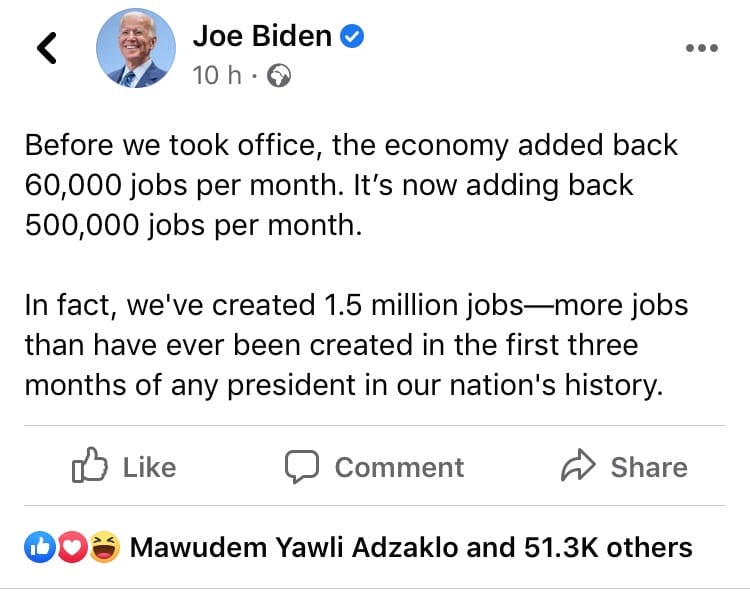 Before winning the last year November election to become the 46th American President, Joe Biden served as the Vice President of America between 2009-2017 with Obama serving as the President.