Mr.Ernest Nimako who is popularly known as Shamoo has revealed that from the day Kingsley Agyemang was made the Scholarship Secretariat boss till the day he left his camp as a Personal aide, he supervised the illegal sale of scholarships to Ghanaians worth not less than 3 million dollars.
The revelation by Ernest Nimako aka Shamoo was made on Loud Silence Tv when he willingly granted an interview to Kevin Taylor on With All Due Respect Sunday special edition on 27th November 2022.
This was because an earlier interview Kevin Taylor granted with a Ghanaian student at a Ukrainian University who has relocated to Germany due to the ongoing war in Ukraine had the name of Ernest Nimako being mentioned by the student as someone she paid 10,000 dollars to at Accra Mall in Accra on the direction of Kingsley Agyemang so she could be awarded a scholarship.
This has further added up to the mass Rots Loud Silence Media has uncovered at the scholarship Secretariats.
In the last few weeks, our team of undercover journalists uncovers how Kingsley Agyemang charges Ghanaians between 10,000 dollars to 30,000 dollars to offer them government scholarships.
Giving a sequence of how he met Kingsley Agyemang, Shamoo stated, he started working with Kingsley Agyemang as far back in 2015 when he was preparing to contest the Abuakwa South seat as an MP on the ticket of the NPP.
Kingsley Agyemang however lost to Samuel Atta Kyea who is the current member of parliament for the area.
Kingsley Agyemang after the NPP won the 2016 elections set his eyes on the Abuakwa South Municipal Chief Executive position, but he missed out because President Akufo Addo who also hails from Kyebi with both Kingsley Agyemang and Atta Kyea said, because Atta Kyea was from the Kyebi town, it will be unfair and thus the MP, it will be unfair to have yet another person from Kyebi town as the MCE.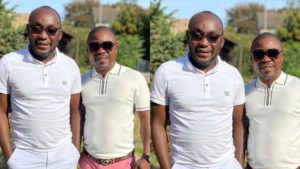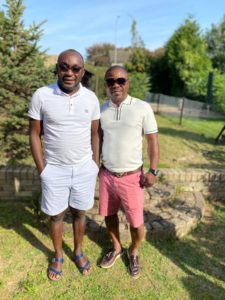 It was as a result of this that Kingsley Agyemang was sent to the scholarship Secretariats as the executive director.
"Shamoo" has since worked as his aide, taking monies on the direction of Kingsley Agyemang to sell scholarships to the highest bidders.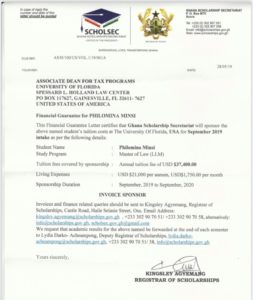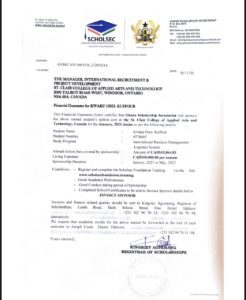 Full Detail of the interview uploaded in the video below.